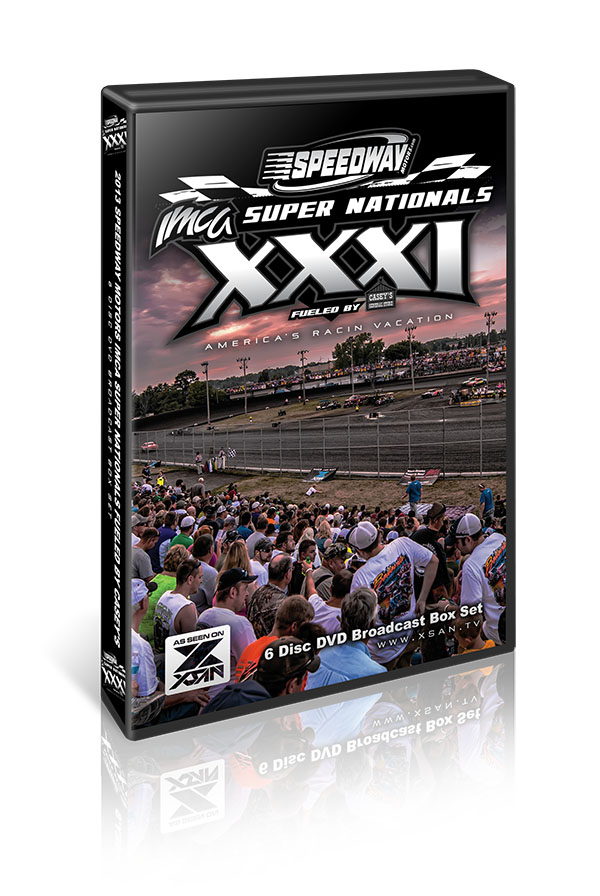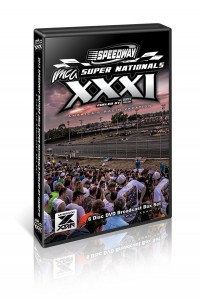 Having trouble finding that perfect gift for your dirt track racing fan? Couldn't make it to the 31st annual Speedway Motors IMCA Super Nationals fueled by Casey's in Boone, Iowa? Well then xsan.tv has you covered as you can order the 2013 edition and have it shipped in time for Christmas delivery.
Watch every minute of the 2013 Boone Super Nationals fueled in this 6 Disc Broadcast Set! As filmed and broadcast by XSAN on September 2-7, 2013, each disc includes that respective days races including every race and every lap. Disc 1 will feature Monday's racing car; Disc 2 Tuesday's racing card and so on. Each disc is 3 hours in length, over twenty hours of racing fit into this fantastic box set.
On top of all this XSAN is including a special edition 20 page photo booklet of the week from Byron Fichter Fotography.
847 entries took part during the six nights of racing action which consisted of a lot of side by side racing, rubbing and racing, a few flips and a little controversy or two.
Pre-order cost is $54.95 plus $3.00 shipping and will be sent on December 16th, 2013. To order go to xsan.tv or got to http://shopxsan.tv/shop/2013-imca-super-nationals-6-disc-dvd-broadcast-set.
www.XSAN.tv is an online video network that features high quality LIVE broadcasts and on demand of various motorsports events across the US.