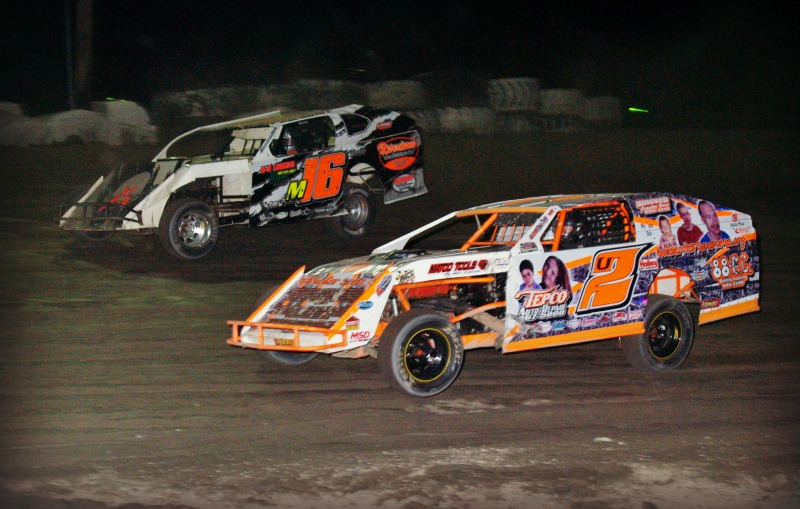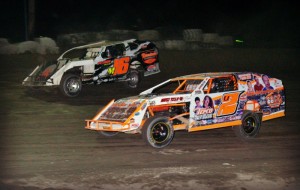 KIRKWOOD, N.Y. (Oct. 30) – Mike Wilmot left Five Mile Point Speedway with the win on opening night of the World Products Empire State Series back in April.
This Saturday night, he has the chance to go home to Windsor as champion of the 12th annual tour for IMCA Xtreme Motor Sports Modifieds.
Wilmot brings a 13 point advantage over Chris Fleming into the Nov. 2 series finale, during the National Quarter Mile Dirt Track Championship Weekend. The IMCA feature pays $600 to win and a minimum of $100 to start.
Grandstand admission is $20 and pit passes are $35. Pit gates at Kirkwood open at noon and the grandstand opens at 1 p.m. Hot laps are at 2:45 p.m. and racing starts at 3:45 p.m.
More information is available at the www.fivemilepointspeedway.net website or by calling 607 775-5555.
Five Mile Point has hosted 11 previous Empire State Series events. Scott Bennett of Waverly, Dale Caswell of Central Square and Kevan Cook of Constantia have each won twice there; joining Wilmot as one-time winners locally are Gary Dence of Candor, Gary Roberts of Afton, Eddie Sites of Monroeton, Pa., and Shawn Bruce of Troy, Pa.
World Products Empire State Series top 20 point standings – 1. Mike Wilmot, Windsor, 225; 2. Chris Fleming, Union Springs, 212; 3. Gary Roberts, Afton, 203; 4. Brad Sites, Monroeton, Pa., 196; 5. Matt Roberts, Afton, 185; 6. Jared Spalding, Troy, Pa., 156; 7. Michael Stoddard, Binghamton, 150; 8. Tyler Stoddard, Binghamton, 148; 9. Eddie Sites, Monroeton, Pa., 141; 10. Mike Smith, Arkport, 139;11. Brian Steigerwald, Nor­wich, and Matthew Jones, Cortland, both 130; 13. Jason Benjamin, Towanda, Pa., 129; 14. Jacob Maynard, Wyalusing, Pa., 120; 15. James Cornell, Port Crane, 107; 16. Kevan Cook, Constantia, and Logan Terry, Towanda, Pa., both 104; 18. Todd Stone, Campbell, 97; 19. Craig Ward, Owego, 83; 20. Matt Cole, Binghamton, 81.