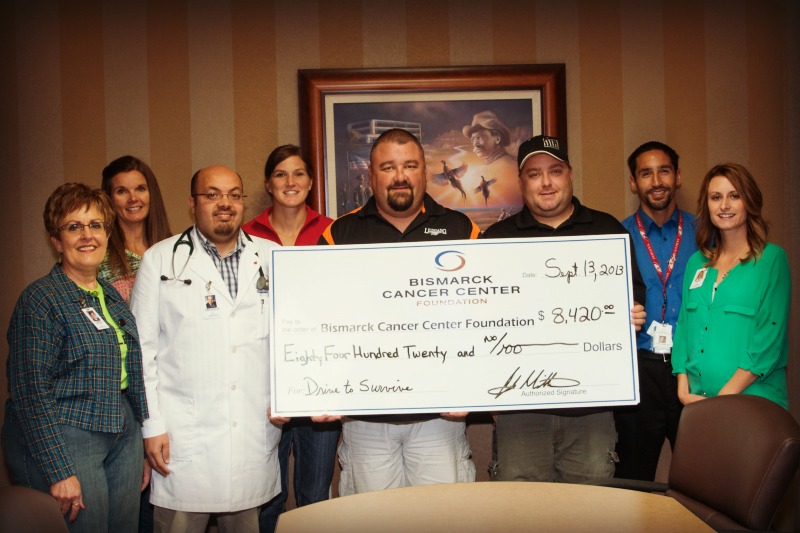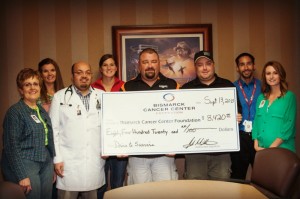 BISMARCK, N.D. – Dacotah Speedway's fifth annual Drive to Survive is the Mandan race track's most successful cancer fundraiser to date.
"Through gate receipts, hat and T-shirt sales, event sponsorship and donations, and an intermission auction, Dacotah Speedway raised $8,420 to fund patient support services for the Bismarck Cancer Center Foundation," said Beau Simmons, track promoter.
The event was sparked in 2008 when Cody Miller, a track official, issued a challenge to local driver David Falkenstein.
Miller, who had recently lost his mother-in-law to breast cancer, remarked that drivers should paint their cars pink like other athletes wear uniforms of that color to support cancer fundraisers.
Falkenstein agreed and pledged to go pink in exchange for a charitable contribution.
The first event raised $500. Over the past five years, the Drive to Survive has raised approximately $15,000.