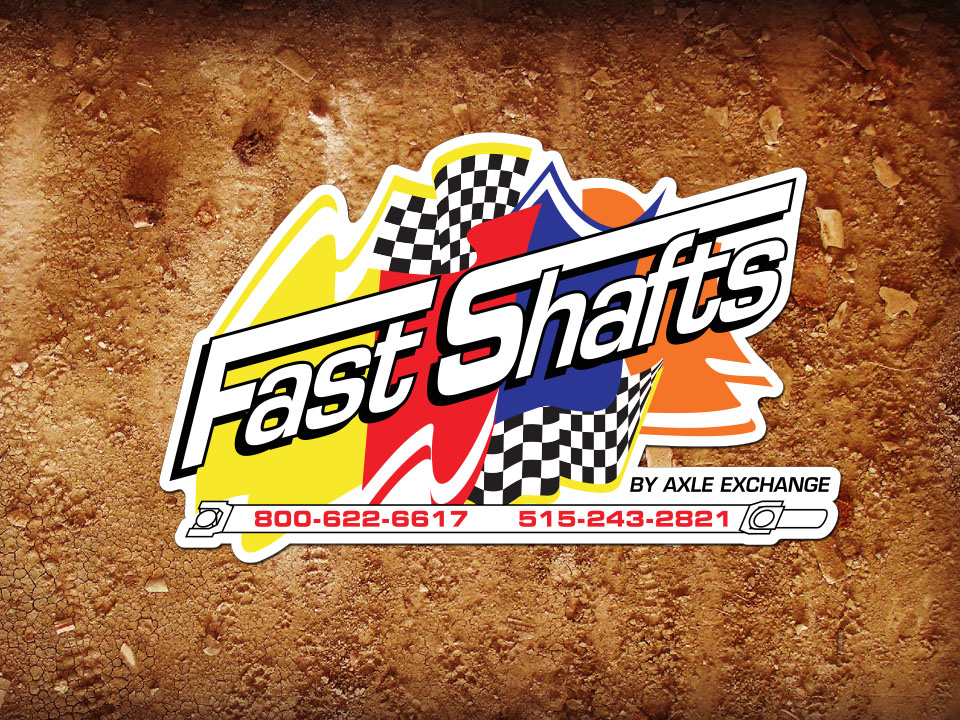 DES MOINES, Iowa (March 17, 2023) – One of the most prestigious races at the biggest event in all of dirt track racing is sponsored again this September by Fast Shafts. 
The Des Moines, Iowa, manufacturer and repair shop returns as title sponsor of the Fast Shafts All-Star Invitational and will provide a portion of the purse to be awarded to the 30 Modified drivers taking the green flag on Sept. 8, during the IMCA Speedway Motors Super Nationals fueled by Casey's.
All-Star drivers also receive a custom Velocita fire suit and mini replica driveshaft.
Other awards to be given by Fast Shafts at the upcoming Super Nationals include driveshafts to longest tow qualifiers for Modified, Stock Car, Northern SportMod, Hobby Stock, Late Model and Mod Lite main events; and $50 product certificates for top five Modified, Stock, Northern SportMod and Hobby Stock non-qualifiers and to top five Late Model and Mod Lite finishers.
"Super Nationals has been a huge event for us. It's the number one event we look forward to every year," said Fast Shafts owner Beau Kaplan. "It's neat to see so many drivers and teams from so many places come to Boone Speedway, and to be able to give fire suits to All-Star drivers. We're proud to be part of Super Nationals."
Kaplan competed in both IMCA Sunoco Hobby Stock and Friesen Performance IMCA Northern SportMods during his own on-track career, qualifying for the Saturday night Hobby Stock dance at Boone from 2007-2009.
At the end of 2021, he purchased Fast Shafts from founder Pat Fagen, who continues to support the daily customer service and tackle much of the traveling on behalf of the company.
"There has been a huge learning curve but Pat has been an awesome mentor and huge influence. It's been great," Kaplan said. "I just enjoy being part of the industry. My family history is in racing. I like being able to talk to racers all day on the phone and being around them at the track."
Fast Shafts also gives two $25 product certificates to each Modified, Late Model, Stock Car, Hobby Stock, Mod Lite and Northern and Southern SportMod state champion, and returns to national decal programs for the Stocks and both SportMod divisions.
"Fast Shafts has added to the prestige of the Modified All-Star race since 2006," observed IMCA Marketing Integration and Sponsorship Director Carson Becker-Gramm. "You can't put a price tag on what Fast Shafts does for IMCA with their sponsorship of this race, or for the support they give to our weekly racers for a 21st consecutive season."
Information about Fast Shafts products and services is available at www.fastshafts.com, by calling 800 622-6617 and on Facebook.