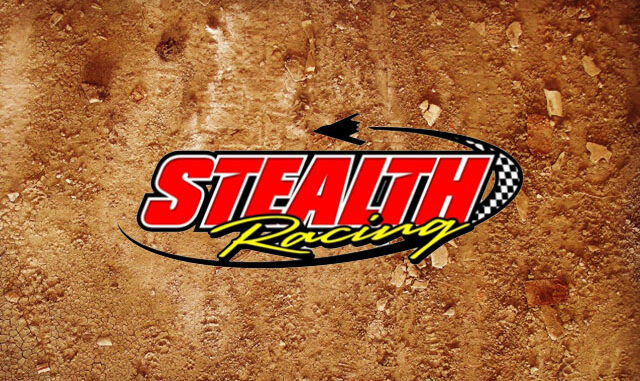 MADRID, Iowa (March 8, 2023) – Stealth Racing steps up its support of IMCA drivers in 2023 as title sponsor for the STARS Mod Lite division.
In that new role, the parts and tire supplier and machine shop located in Madrid, Iowa, gives awards based on national, track and state point standings.
"I am honored to have this opportunity," owner Bryan Compart said of the agreement to become the first-ever title sponsor for the sanctioned class. "I am glad to be able to give back to racers. They are the people who have helped a lot of my dreams come true."
In addition to a providing a portion of the division's $5,500 national point fund, Stealth Racing gives a $500 gift certificate to the national champion while second through 10th place drivers in national points each receive $100 certificates.
All Stealth Racing IMCA STARS Mod Lite track champions get $250 gift certificates, each state champion a $150 certificate and each 10th place driver in state standings a $75 certificate.
Those awards will be presented during the IMCA awards banquet in November or mailed in early December.
"We talked with Carson Becker-Gramm (marketing integration and sponsorship director for IMCA) last August and again at the PRI trade show in December about different sponsorship programs," said Compart. "We had also sponsored individual drivers and helped with special events before giving awards at Super Nationals."
"Being an IMCA sponsor has given us name recognition. Drivers know who I am and where I'm located," he continued. "But more importantly it has allowed us to help the drivers in this division with parts and get a lot of positive feedback from them."
Top three finishers in the Mod Lite main event at the 41st annual IMCA Speedway Motors Super Nationals fueled by Casey's receive gift certificates valued at $150, $100 and $75, respectively.
Hard luck and top non-qualifying drivers get $100 certificates, front row qualifiers and the 15th place finisher $50 certificates and heat race winners $25 certificates.
Stealth Racing boasts a growing list of high performance customers from across the United States, as well as Canada and now Australia. A new website is under construction and will complement the company's Facebook presence.
Information about Stealth parts and services is also available from Compart at 515 571-9713.
"The expanded partnership with Stealth is a natural for IMCA and for IMCA STARS Mod Lite drivers," Becker-Gramm said of the new title sponsorship pact. "Bryan has raced in this class himself so he knows first-hand how important this level of support is to IMCA weekly racers."
Stealth Racing IMCA STARS Mod Lites see track and series action in 15 states this season.