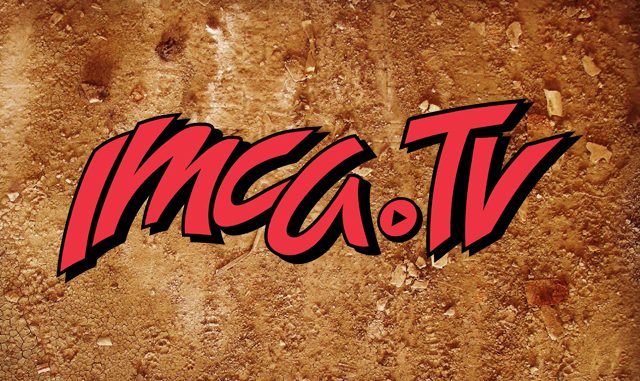 VINTON, Iowa (Dec. 19, 2022) – More drivers in more divisions earned more – a lot more – IMCA.TV bonus money in 2022.
A total of 501 drivers in the nine divisions sanctioned by IMCA earned shares of more than $65,000 generated by replays of weekly and special events at 38 tracks broadcast by IMCA.TV or its affiliates.
Modified, Late Model, Sprint Car and Stock Car drivers finishing in the top three in point standings at those tracks received checks for $225, $150 and $125; Northern SportMod and Southern SportMod checks were distributed in the amounts of $125, $115 and $100, Hobby Stock, STARS Mod Lite and Sport Compact checks in the amounts of $100, $80 and $70.
Checks have been mailed from the IMCA home office.
"This bonus program, the first of its kind, was developed by our streaming platform provider Riivet in 2021 and paid almost $28,000 to nearly 400 drivers in its first year," explained IMCA President Brett Root. "While still based on monthly replay subscription revenue, its structure was fine-tuned this season to include drivers in all sanctioned divisions at qualifying tracks."
"These IMCA.TV bonuses are another benefit of IMCA membership," he continued, "and another way we can thank drivers for their support of IMCA and our sanctioned race tracks."
The following tracks crowned track champions and also met a minimum viewership threshold to qualify for IMCA.TV bonuses to be paid to top three drivers:
Antioch Speedway, Arlington Raceway, Bakersfield Speedway, Benton County Speedway, Boone Speedway, Buena Vista Raceway, Buffalo River Speedway, Canyon Speedway Park, Cocopah Speedway, Cottage Grove Speedway, Crawford County Speedway, Dacotah Speedway, Davenport Speedway and Dubuque Fairgrounds Speedway.
Eagle Raceway, El Paso County Raceway, Estevan Motor Speedway, Grays Harbor Raceway, Hancock County Speedway, I-76 Speedway, Kossuth County Speedway, Lee County Speedway, Marysville Raceway, Mohave Valley Raceway, Murray County Speedway and Nodak Speedway.
And North Central Speedway, Off Road Speedway, Park Jefferson Speedway, Princeton Speedway, Shelby County Speedway, Southern Oklahoma Speedway, Stuart Speedway, Sunset Speedway Park, The New Raceway Park, US 30 Speedway, Williston Basin Speedway and Worthington Speedway.