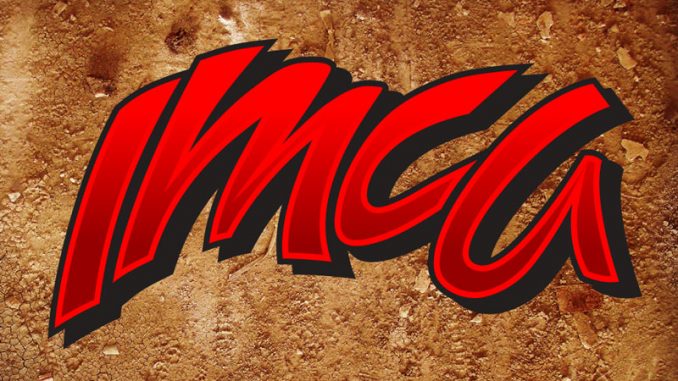 VINTON, Iowa (Dec. 2, 2022) – You'll find consistency and minor clarifications but as promised no major changes in 2023 rules announced today (Friday) for six IMCA divisions.
2023 rules for Modifieds, Stock Cars, Hobby Stocks, Northern SportMods, Southern SportMods and Sport Compacts have been posted on the IMCA website.
"We have specified transponder location for those divisions as a matter of consistency," noted IMCA President Brett Root, "while pretty much everything else we did was clarify already existing rules."
"Most drivers are not going to be affected by anything they see in red in the 2023 rules," he continued. "Drivers who had a legal IMCA car in 2022 will most likely have a legal car when they show up on Jan. 3 for practice night for the IMCA.TV Winter Nationals at Cocopah Speedway."
In addition to designated transponder location, the 2023 rule clarifications include:
*Minimum two inch, maximum four inch roof sides are allowed for Modifieds Northern SportMods and Southern SportMods, and a maximum three inch rear roof curve is allowed for Modifieds and Northern SportMods.
*Southern SportMods can now compete with an aluminum water pump.
*The Northern SportMod lower spring perch must be securely bolted or welded and level to the rear end housing.
*Claim engine drivers in both SportMod divisions using the Holley 500 cfm aluminum casting carburetor must use part no. 1.6R199B.
*Stock Car conventional top mount weight jacks are required in the original center line of the spring tower and the "A" frame cross shaft must be mounted inside of each jack bolt.
*Engine option "B" Stock Car drivers using the Holley 500 cfm aluminum casting carburetor must use part no. 1.6R199B. No vacuum pumps, oil coolers, remote oil filters or external oil lines are allowed on any Stock Car engine.
*And Aero 44 and 45 series wheels are allowed in the Sport Compact division with 5 or 5.5 inch offset only.
"Other than the transponder location, there were no changes in the Hobby Stock rules for next season," observed Root.
Questions about 2023 rules can be directed to Executive Director of Competition Dave Brenn or to a divisional director.
2023 rules for the Late Models, RaceSaver Sprint Cars and STARS Mod Lites will be posted next week.