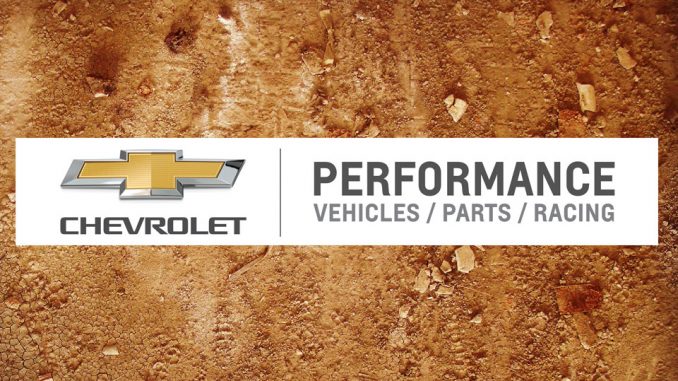 VINTON, Iowa (Nov. 30, 2022) – Chevrolet Performance bonuses totaling a record $49,750 have been paid to IMCA drivers winning track championships while competing exclusively with crate engines in 2022.
In all, 168 Friesen Performance IMCA Modified, IMCA Sunoco Hobby Stock, Friesen Performance IMCA Northern SportMod and IMCA Sunoco Late Model drivers received $250 checks for each of 199 track championships after indicating on their 2022 license application that they would run a crate engine.
Chevrolet Performance introduced the original track championship bonus program in 2005 and has since paid more than $445,000 to IMCA drivers.
"The numbers speak for themselves," noted IMCA Marketing Integration and Sponsorship Director Carson Becker-Gramm. "Drivers competing with crate engines in these four divisions have literally been able to take their track championships to the bank."
IMCA Modified drivers who received bonuses for winning one or more track championships, with multiple track titles indicated in parenthesis, while competing with a crate engine included:
Chris Abelson, Keaton Atkinson, Chaz Baca, Owen Barnhill (2), Jordan Bartz, Kenny Baumann, Austen Becerra (2), Cole Bents, Tyson Blood, Steven Bowers Jr., Brody Bowser, Shannon Brack, Jarrett Brown, Ray Butt, Roy Capps, Craig Cassell, Alec Childs (2), Rick Chorniak, Ty Clemens, Jimmy Cole, Troy Cordes (2), Paul Culp, Matthew Day (2), Nick DeCarlo, Travis Denning (2), Myron DeYoung, James Cole Dick, Jake Donnelly, Ryan Doyon, Trevor Fitz-Gibbon, Jerry Flippo, Zach Frederick, Jed Freiburger (2), Jeremy Frenier, Josh Gilman, William Gould (2), Jordan Grabouski (2), Greg Gustus, Travis Hagen, Jacob Hobscheidt, Dalton Houghton, Jeffrey Hudson, Aaron Johnson, Trent Loverude, Jake McBirnie, Eric Mass, Jake Mayden, Jeremy Mills, Bob Moore, Chris Morris, Jake Nightingale, Colton Osborn, Jacob Pace, Ryan Porter, Joey Price, Ryan Putnam, Jason Reese, Ryan Roath, Kyle Rohleder, Anthony Roth, Cory Sample, Kody Scholpp, Cody Schroeder, Jamie Schulz, Clay Sellard, Alan Sharpensteen, Dave Shipley, Kelly Shryock, Riley Simmons, Brett Smith, Kevin Smith, Rick Smith, Ayden Steffens, Caleb Stone, Shawn Strand, Jim Thies, James Thompson, Dustin Tiger, Marcus Tomlinson, A.J. Ward (2), Matt Werner, Ashton Wilkey, Fred Wojtek, Tyrone Yazzie and Braxton Yeager.
IMCA Hobby Stock drivers receiving bonuses for winning one or more track championships while competing with a crate engine were:
Brady Bencken; Brandon Bombardo (2); Riley Christensen; Brandon Cox; Thomas Daffern; Chandler Dodge; Jimmy Doescher (2): Brodee Eckerdt (2); Bradly Graham; Brennor Grinstead; Trever Haas; Scott Herron; Bobby Horton; Jonathan Irwin; Dustin Jackson; Jake Jensen; Tristan Kunze-Grape; Randy LaMar (2): Zach Olmstead (2): Allison Pierce; Cory Probst (2); Dillon Richards (2); Malik Sampson (2): Kyler Satran (2): Josh Sidles; Hunter Smith (3); Sid Tenney; Kaiden Tuchscherer; Brett Vanous (2): and Jason Wilkinson (2).
IMCA Northern SportMod drivers who received bonuses for winning one or more track championships while competing with a crate engine were:
Matthew Andrews; Lance Borgman; Brayton Carter (2); Colton Chew; Danny Concelman; Kade Dimick; Jimmy Ford; Nick Foster; Steve Gray; Jonathan Hagio; Mark Hain; Jackson Harpole; B.J. Haslam; Julie Keeler; Levi Kiefer; Willy Kirk; Darick Lamberson; Colby Langenberg; Dylan Lister; Darren Medler; Rusty Montagne (3): Brian Morris; Ryan Moser; Derek Murphy; Shayna Nieman (2); Jacob Olmstead; Kyle Olson; Shane Paris; Rich Pavlicek; Ryan Peery (2): Trevor Points; Richard Ragsdale; Cody Rass (2); Trey Rock; Leevi Runge; Fred Ryland; Ryan Schmidt; David Siercks (2); Traeger Sperry; Robbie Thome (2); Chris Toth; Logan Veloz; Joe Wabsis; Tyler Watts; Sean Wyett; and Christopher Zenz.
And IMCA Late Model bonus recipients were Travis Dickes, Cory Dumpert, Tommy Elston, Jeff Guengerich, Luke Merfeld, Andy Nezworski and Jacob Waterman.
2022 bonus checks were mailed from the IMCA home office in late November.