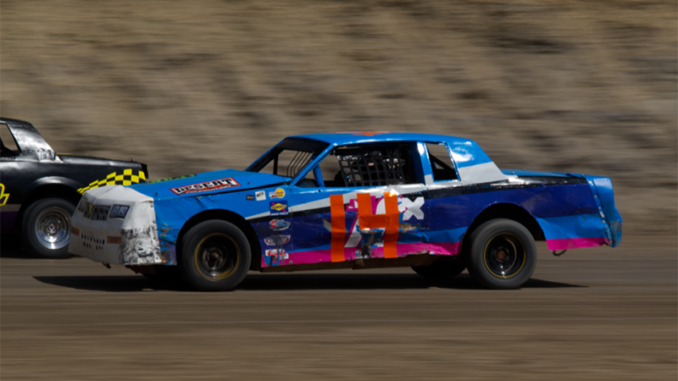 HERRIMAN, Utah (Nov. 22, 2022) – Getting to race against more cars got C.J. Thorne into the IMCA Sunoco Hobby Stock division.
Three feature wins and season-long consistency got him the national rookie of the year award.
From Herriman, Thorne became the first driver from Utah to win a national IMCA rookie award in any division, and the second from the Beehive State to earn the Big Daddy Race Cars Southern Region rookie prize in as many seasons.
"I raced in open wheel classes since I was seven and came to the Hobby Stocks from a 360 open wing sprint car class," said the 20-year-old Thorne. "We were racing in fields of 5-7 cars. A friend, Andy Pearce, suggested that I should get a Hobby Stock and run with more cars."
He bought a former Drew Schafer ride for his rookie campaign, making all but two of his 38 starts at home state tracks and 24 of those at Desert Thunder Raceway.
Thorne's career first win in the class came on May 7 at Price.
"That had to be the highlight of my season. I didn't expect to win so soon, coming from open wheel to the fendered car," he said. "But I started row three that night and just walked away from them. I got the fast lap award for the weekend, too."
Thorne was third in the points race at Desert Thunder, fourth in Southern Region standings and totaled 29 top five finishes.
"Speed was the biggest difference between the sprint car and the Hobby Stock. I'm glad I raced the sprint car first because that taught me how to think and react quicker," he said. "I liked being able to race with 10-15 or more cars every night all season long and then hang out with all those guys after the races. The camaraderie in the class was the coolest thing."
Thorne had inherited his sprint car from his father T.J. after his retirement from the sport. He's building a new Hobby Stock now and his sister Preslie will wheel his 2022 car next year.
Wins, 3 – Top Fives, 29 – Starts, 38
His Crew: Parents T.J. and Teresa, sister Preslie, Dani Bruno, Doug Webb and James Zarr.
His Sponsor: T.J. Thorne Enterprises of Herriman.