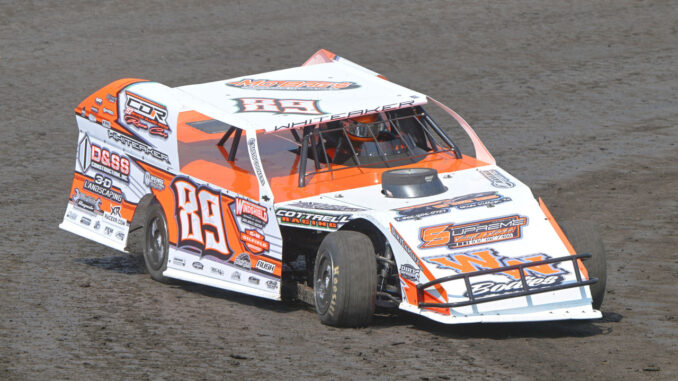 By Ben Deatherage
BOONE, Iowa (Sept. 7, 2022) – In a banner year for entries in general and from the Lone Star State in particular, Texan Steven Whiteaker is among the now nearly 1,000 drivers competing at the IMCA Speedway Motors Super Nationals fueled by Casey's.
The Friesen Performance IMCA Modified racer from Robstown makes his first-ever journey to Boone Speedway and the 40th edition of America's Racin' Vacation.
"I have zero expectations going into this week," Whiteaker said. "We just came to have a good time. We've never been here before and we wanted to experience it. Then a couple of months ago, I got a wild hair and decided to pre-register."
2022 has seen limited action out of Whiteaker but he has nonetheless picked up three wins in his home state, two at I-37 Speedway and another at South Texas Race Ranch.
"We haven't raced too much this year. We took the first half of the season off and got our new CDR car done," he explained. "We have run about 10 times around home since then and the car has been working well."