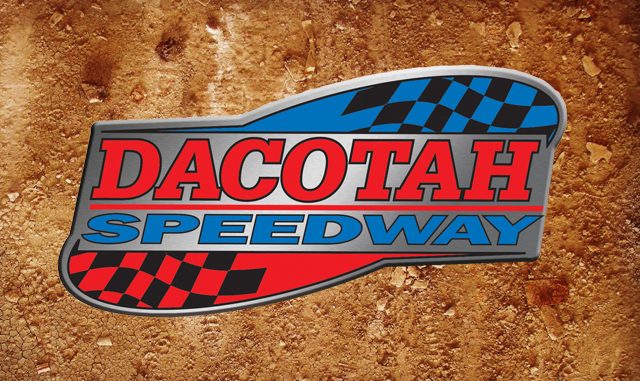 By Rebecca Rattei 
MANDAN, N.D. (April 6, 2022) – Dacotah Speedway is getting ready for its 2022 season.  
"We have a lot of big things planned for 2022," said Sales and Promotions Director Jane Link. "We have a lot of big races planned as well as special guests. We are pretty excited to have John Schneider, the actor who played Bo Duke on Dukes of Hazzard, racing with us on Friday, June 10."
Schneider will be headlining many Mandan events June 10-12 as he will be racing amongst local drivers on Friday, June 10 at the Dacotah Speedway. Schneider will be giving rides in the General Lee on Saturday, June 11 during the Big Rig Show and Shine, also at Dacotah Speedway. Then he will be preforming with his band, John Schneider & The Stars N' Bars Band later that night. The public will have one last opportunity to meet Schneider on Sunday, June 12 during Buggies and Blues.
Dacotah Speedway will host the fifth annual Iron Man 100 a $5,000 to win, 100 lap grueling race on Friday, June 3 and Saturday, June 4 for the IMCA Modifieds.
The fan favorite Corral Sales Dakota Classic Modified Tour returns Wednesday, July 13 and Thursday, July 14 as Dacotah Speedway hosts Night 5 and Night 6 of the six-day racing tour across North Dakota.
The 14th annual Drive to Survive will be Friday, Aug. 19 as fans and drivers raise money for cancer awareness. All proceeds raised from Drive to Survive will go directly to the Bismarck Cancer Center. The 2022 racing season will wrap up with the fifth annual Oktoberfest on Friday, Sept. 30 and Saturday, Oct. 1.
The first event of the year is scheduled for Friday, April 22 as Dacotah Speedway kicks off its 32nd season with IMCA Modifieds and Mach-1 Sport Compacts on the evening's card.
Pit gates open at 5 p.m., fan gates open at 6 p.m. and the green flag waves at 7 p.m.