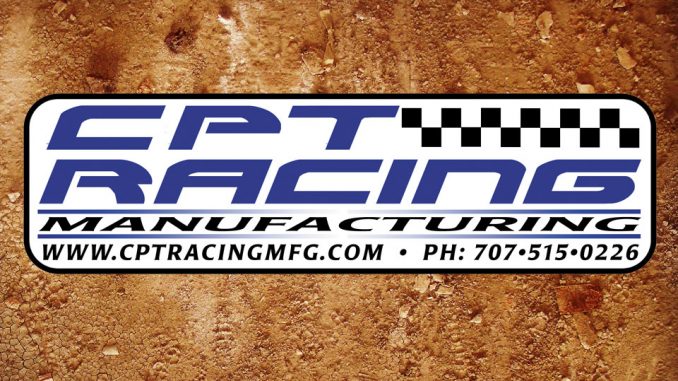 SONOMA, Calif. (April 5, 2022) – The specialist in suspension components rewards IMCA Modified and Northern SportMod drivers for a fifth consecutive season.
CPT Racing Manufacturing of Sonoma, Calif., again gives $50 gift certificates to top five finishers at 45 designated specials for the two divisions.
"We have been expanding our product line and growing every year," said owner and former IMCA Modified driver Chris Compton. "We listen to racers and they have helped us develop new products."
Coil over kits and 5-1/2 inch spring cups are among the newest additions to that product line. CPT also manufactures birdcages and other dirt track specialty products, including pullbars and polyurethane biscuits.
"The specialty products have been an important part of our steady growth," noted Compton. "We've continued to add new machinery and add dealers around the country. Much of our growth has been in Arizona, Texas and the Midwest. We've even got customers in New Hampshire."
Information about CPT products is available by calling Compton at 707 515-0226, on Facebook and at the cpt­racingmfg.com website. 
"The continuation of the CPT program is a great one for the drivers in IMCA. The growth that CPT has experienced is a fantastic thing to hear," said IMCA Marketing Integration and Sponsorship Director Carson Becker-Gramm, "and our team here at IMCA will continue share the CPT program with our members."