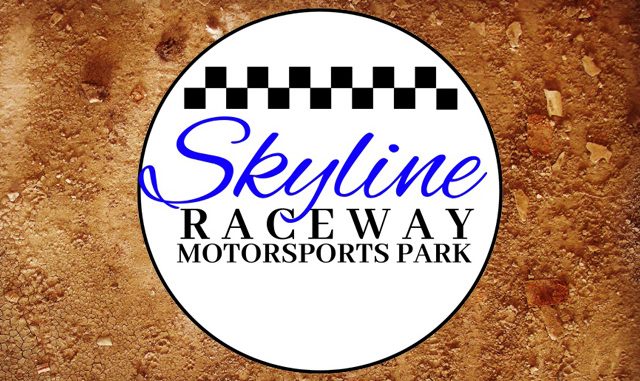 VIRGIL, N.Y. – Two IMCA divisions return to Saturday shows at Skyline Raceway Motorsports Park this season, under the direction of new promoter Brad Smith. 
The 2022 IMCA Speedway Motors Weekly Racing point season for IMCA Modifieds and IMCA Sunoco Hobby Stocks runs from April 30 to Aug. 27 on the 3/8-mile clay oval in south central New York.
"Running under the IMCA banner has a lot of advantages, starting with the rules and the insurance benefits that come with membership," explained Smith, who has a track title and 17 feature wins in his IMCA Modified career. "Then there are the different championships and contingency awards drivers can run for that are not available from other sanctions."
Reaction from drivers to the new sanction announcement has been 100 percent positive.
"The Modified guys are happy to have another track to race at for regional points. This is a good class and they enjoy the perks, like being able to race twice a week, that come with it," Smith said. "Hobby Stocks are a class that's affordable to be involved in. Those drivers can race weekly and don't have to have a big sponsor to do it."
"They provide some of the best racing but like the Modifieds, the fendered class needs good rules to do that and that's what we get from IMCA," he continued. "Their rules give everyone a level playing field. IMCA's rules are consistent and any changes they do make are not drastic and are not a financial burden to the racer."
Most recently sanctioned in 2019, Skyline will be part of IMCA's Dirt Works Eastern Region for Modifieds and Big Daddy Race Cars Northern Region for Hobby Stocks.
"When I travel to race at other tracks around the country, I've picked up on things I've seen other promoters have done right," Smith said. "One of the things I want to do here is work on filling the grandstands and not just worry about the back gate. I want this track to be part of the community and get kids from area schools, youth groups and younger drivers more involved. They're the future of this sport."
Plans for the spectator side include a dedicated family section, VIP suites and "a variety of options for those that attend," Smith said.
New fencing all the way around the track, a new tech building, a hot pit and top coating the racing surface with new clay are in the works as well.
"I raced at Skyline for seven years and could see the potential in this track then. It's very drivable, very racy and by getting out and promoting it you can make it a profitable facility," Smith said. "We will enforce the rules and improving the track surface will make for a better quality of racing and a better experience for spectators. Nobody wants to go to a dust bowl. They want to see good racing."
Skyline hosts three dates in the NY-Penn IMCA Modified Series, including the June 25 Sean Lias Memorial. Winners of April 30 and Sept. 24 events also earn Fast Shafts All-Star Invitational qualifying eligibility.