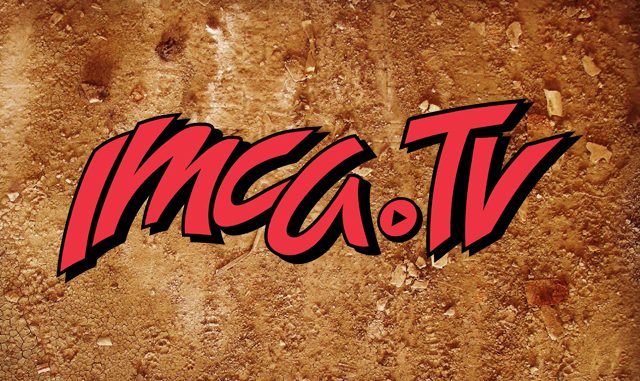 VINTON, Iowa – A one-of-its-kind bonus program introduced by IMCA.TV paid off for nearly 400 IMCA drivers in its first season.
Checks totaling nearly $28,000 were mailed to the drivers finishing in top three point standings in 2021, in divisions with point funds at 39 tracks where weekly race programs were broadcast and replayed on IMCA.TV or its affiliates.
Payments were based on broadcast revenue for each event, with royalties paid to each driver determined by the time of viewership, measured down to the number of seconds watched, each night at each track.
"This is a unique program," noted IMCA President Brett Root, "No other sanctioning body or pay per view broadcaster have a bonus program like this that pays royalties to drivers based on viewership."
"This is the most accurate way dirt track racers, who already receive purse money and point fund shares, are being paid for streaming," he continued. "It's a really good system. The more people watch, the more we pay the racers and they deserve it. They're the show."
Tracks where IMCA.TV bonuses were paid included:
34 Raceway; Abilene Speedway; Antioch Speedway; Arizona Speedway; Bakersfield Speedway; Benton County Speedway; Boone Speedway; Buena Vista Raceway; Buffalo River Speedway; Canyon Speedway AZ; Cocopah Speedway; Cottage Grove Speedway; and Crawford County Speedway.
Dacotah Speedway; Davenport Speedway; Dubuque Fairgrounds Speedway; East Moline Speedway; El Paso County Raceway; Estevan Motor Speedway; Grays Harbor Raceway; Hendry County Motorsports Park; I-76 Speedway; Independence Motor Speedway; Lee County Speedway; Marysville Raceway; and Mohave Valley Raceway.
And Murray County Speedway; Nodak Speedway; North Central Speedway; Off Road Speedway; Phillips County Raceway; Princeton Speedway; Shelby County Speedway; Southern Oklahoma Speedway; Southwest Speedway; Springfield Raceway; The New Raceway Park; US 30 Speedway; and Williston Basin Speedway.
"Brett tasked us to create a broadcast royalty program for IMCA weekly competitors in 2021 that was logical, consistent, and impactful," said IMCA.TV's Chris Graner. "I believe we achieved the goal and we expect the program to continue growing as more IMCA weekly tracks are added."