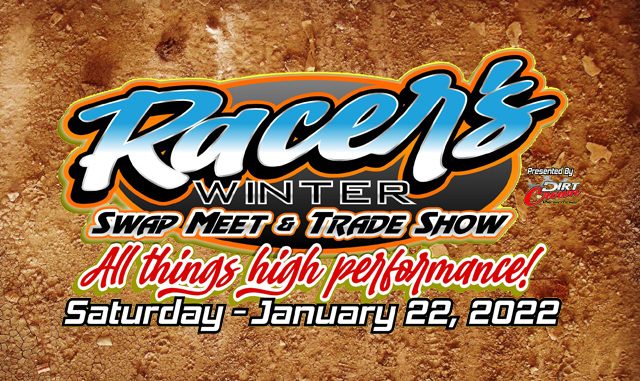 COLUMBUS, Neb. – Drivers and race team members looking to get a jump on the 2022 race season or maybe just pick up a bargain or two will be headed to the Racer's Winter Swap Meet and Trade Show this Saturday at Ag Park, located at 822 15th Street in Columbus.
More than 120 booth spaces have already been sold for the Jan. 22 swap meet. Doors open at 8 a.m. and the steals and deals continue until 3 p.m.
Admission is $5.
Don't miss out on gently used high performance parts that have been taking up space in the shop. No matter what, this will be the place to buy, sell, trade or donate them to a new shop. Whether it is race cars, UTV/ATV, boats, go karts, demolition derby parts, trailers, this will be the perfect time to buy, sell or trade these items.
Fifty racer booths will be on site and US30 Speedway, Dawson County Raceway, Boone County Raceway and Beatrice Speedway track officials in attendance as well.
New parts will also be on display and available from national and regional vendors as 20 racing businesses will be on hand. Swap meet attendees can talk with factory representatives and see the latest products on the market.
For booth information, please email nedirtcrown@yahoo.com. You can also text or call 402 641-6951. Follow along with Racer's Winter Swap Meet and Dirt Crown Promotions for the latest updates.