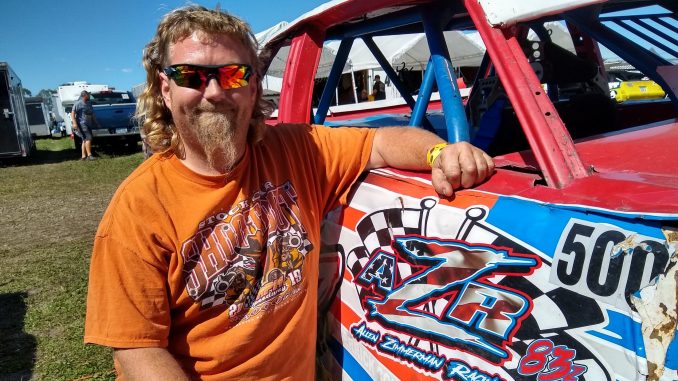 BOONE, Iowa – His statistics for the season now include a career-first track championship, three heat race wins and 73 starts at a dozen different tracks.
What those black and white numbers can't show is the "absolute tons of fun" Allen Zimmerman has had in each of his five IMCA Sunoco Stock Car seasons.
The Central City, Neb., driver also makes his fifth trip to Boone Speedway and the IMCA Speedway Motors Super Nationals fueled by Casey's this week.
"I like the Stock Cars because they're so competitive," said Zimmerman, tops in points at Stuart Raceway and also a regular this season at US 30 Speedway, Boone County Raceway and Off Road Speedway. "It's already been a busy season for me and getting to strap on my belts and race with the best is why I like coming to Super Nationals."
Zimmerman showed his speed getting to Boone County for a June race after being hailed by deputies and reminded that he still owed a fine for having out-of-date plates on his pickup.
That matter taken care of in an hour or so, he booked it to Albion and pulled into the pit area three minutes before the first green flag flew, finished 11th in the main event that evening and still enjoys sharing the story.
"I've had some people tell me you have to be dedicated to go through all that to be racing at 8 p.m.," he said.
Zimmerman ran in a two-man cruiser for 11 years. A professed low-budget racer, he tows an open trailer and sleeping in his Suburban to cut down on travel expenses and hotel bills.
"I also prefer an open trailer so kids can see my car," said Zimmerman, pitted in a high visibility locale east of the tech building at Boone Speedway. "When I stop to get gas and see kids there, I make sure to give them hero cards."