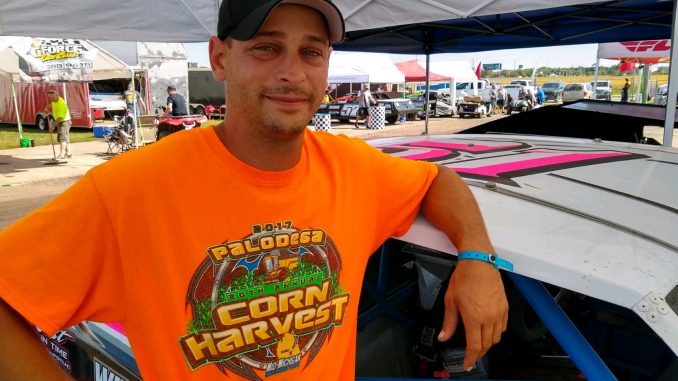 BOONE, Iowa (Sept. 6) – When Andrew Fidler made his first trips to the IMCA Speedway Motors Super Nationals fueled by Casey's to watch and help crew, he knew he'd be back and that he'd be bringing his own race car. 
The Elwell, Mich., driver made his sanctioned Stock Car debut at the Saturday Prelude, running second in both his heat and 'B' feature with a mid-pack finish in the main event.
"We came to Super Nationals last year and after watching the Stock Cars and seeing what they're capable of, we decided to do it," said Fidler, the street stock track champion at Ron Flinn's Crystal Motor Speedway. "The three and four-wide racing is awesome."
He's talked to Kyle Brown and Damon Murty about what to expect at Boone – Fidler drives a 2017 Harris and bought a motor from former Super Nationals champion Murty – and is pitted next to buddy and Modified driver Tim DeGroft.
"It's 100 percent awesome here," he said. "We want to be in the Big Dance on Saturday and we want to come back here and race for many more years."