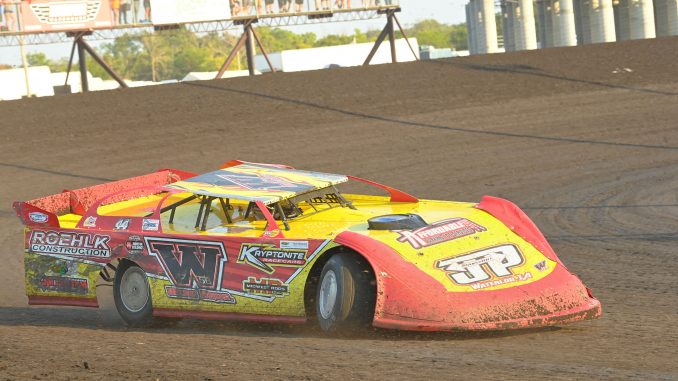 BOONE, Iowa (Sept. 6) – Gary Webb celebrates his 50th anniversary racing Late Models this season. 
Monday night, he hopes to celebrate a career fifth IMCA Speedway Motors Super Nationals fueled by Casey's championship at Boone Speedway.
"I won Super Nationals four times, which I'm very proud of, and I'm a three-time Deery Brothers championship, so I've raced a good bit with IMCA," said the 72-year-old Webb, from Blue Grass and a 521-time winner over the past half century. "All four of my Super Nationals wins (1990, 1993, 1994 and 1996) were very memorable."
"Super Nationals is kind of a cross between a carnival and a fair. I really enjoy the Late Models being a one day event as part of the program," he added. "The four I won were all on Friday night and there were wall to wall people here."
Webb has qualified for the Big Dance on 13 occasions. Runner-up in 1998 and 1999, he was 10th at Boone last September.
"Winning again would be another dimension. I would enjoy becoming the oldest driver to win a Super Nationals championship. That would be a milestone," Webb said. "This is a race that everyone comes here to win."
The hall of famer is easy to identify on the way to the track – he still travels with an open trailer – and raced as many as around 90 times a year. He won four features his first season, two at Davenport and two more at Tipton, and still ranks the season championship night checkers at the Cedar County venue as a career highlight.
He's a 17-time track champion at East Moline Speedway, which hosts the inaugural $2,000 to win Tribute to Gary Webb special on Sept. 19.
"That is such an honor," said Webb, adding with a smile "I think it's much nicer than being the Gary Webb Memorial."