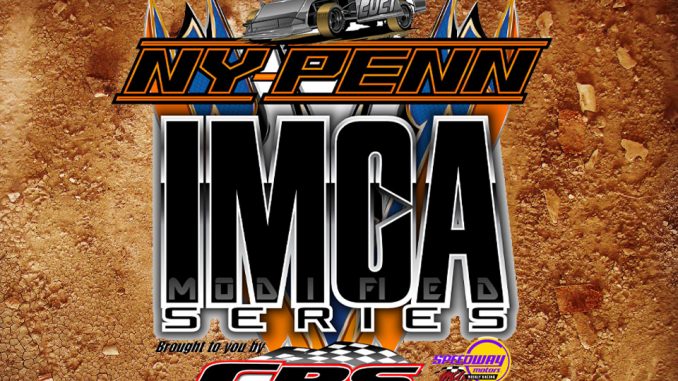 SUSQUEHANNA, Pa. – The inaugural Sean Lias Memorial kicks off the new NY-Penn IMCA Modified Series this Sunday, May 30 at Penn Can Speedway.
IMCA Modifieds race for $1,037 to win their Fast Shafts All-Star Invitational ballot qualifying feature, with $137 paid to start the 37-lap main event. Nearly 30 drivers from New York, Pennsylvania and Michigan have pre-registered to be part of the new series.
Lap money now totaling $1,850 will be paid as well on Sunday. Bonuses of $50 will be paid to leader of laps three and seven, and $100 bonuses go to the lap 18 leader, the last place driver on lap 19 and the driver making the longest haul.
A $237 hard luck award, a set of custom Sean Lias Memorial cornhole boards and IMCA special events contingencies will also be given, along with a $50 Ron Lias Award to the winning team's crew chief.
Held in honor of the eight-time IMCA regional champion, the Sean Lias Memorial is co-sponsored by Barucky Brothers Sale & Service LLC of Carbondale and Watt's All American Made of Troy. IMCA Speedway Motors Weekly Racing National, Dirt Works Eastern Region, KMJ Performance State, plus series points will be awarded.
Grandstand admission is $25 and free for kids ages 10 and under accompanying a paid adult. Pit passes are $40 and $10 for non-competing youth ages 14 and under. Car registration fee for the series is $20. Pit gates open at 3 p.m. with hot laps at 6 p.m., followed by racing at 7 p.m. For those unable to make it to the event in person, the race will be streaming live on floracing.com.
More information is available from Regional Director Jake Maynard at 570 637-4377, by emailing jmaynard@imca.com and on Facebook.