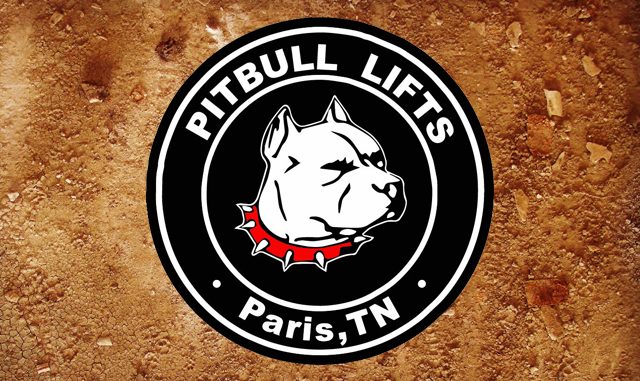 SPRINGVILLE, Tenn. – Marty Allison built his first race car lift for himself.
He's been building them for his friends and competitors ever since.
Allison owns Pit Bull Lifts, the newest sponsor for the IMCA STARS Mod Lites. The Springville, Tenn., manufacturer awards $100 product certificates at designated specials this season, and a Mod Lite lift to a driver chosen at random from among those competing at 10 or more sanctioned events in 2021.
The STARS Mod Lite champion crowned at the IMCA Speedway Motors Super Nationals also receives a Pit Bull lift.
"I've raced just about everything, on two wheels and on four for 45 years," said Allison, who bought his own Mod Lite over the winter. "I saw a need and built one for my mini sprint, and after other drivers saw it at the track, I started building lifts for them."
The mobile steel lifts are budget friendly and weigh 50 pounds. Waterproof, they can be run off the same battery that's in the race car, eliminating the need for hydraulic hoses, and are available in nearly every color on the customer's palette.
Available in three sizes – the smallest is for Mod Lites and Sprint Cars – Pit Bull lifts are already familiar in tracks and race shops across the country and as far away as Australia. Drivers in the class known as modlites Down Under have taken a particular liking to the device.
"The more lifts I sell, the more lifts I sell because more people see them," Allison explained. "This year has been crazy. I've already sold as many this year as I did in all of 2020."
He'd started the focus on race car lifts after buying the former Pit Bull Motorcycle Lifts company. Mod Lites have become a growing part of that business the last five years and a quick spin in one of the cars was all it took for Allison to understand why so many drivers like them so much.
"These little cars are competitive. I could race at different tracks within an hour to an hour and a half," he said. "I could pull them on an open trailer with an S-10 (pickup). They're durable and easy to work on."
The STARS Mod Lites, he adds, are a perfect addition to the IMCA lineup.
"I've been familiar with IMCA forever, especially the Modifieds," Allison said. "It's great that STARS is sanctioned by IMCA. I think it's going to be good for everybody.
Information about Pit Bull-manufactured lifts is available by calling 888 299-9325 and on Facebook.
"The more you talk with Marty, the more you realize how genuine he is, and he is just as good a businessman as he is a person, "IMCA Marketing Director Kevin Yoder commented. "It has been fun getting to know him and he is making a really great product for not only our STARS Mod Lite drivers, but really all IMCA members. We encourage everyone to check out what a Pit Bull lift has to offer."