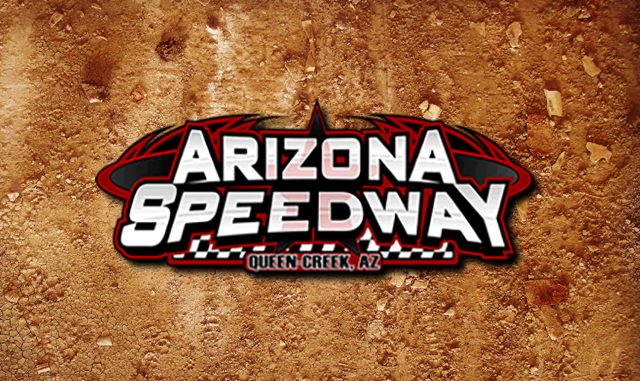 SAN TAN VALLEY, Ariz. – They'll dance for the last time this weekend at Arizona Speedway. 
A decade and a day after the first race night at the 3/8-mile clay oval, the San Tan Valley speed plant, part of the Jonah Trussell-promoted ET Motopark, shuts off the green light for good.
A special land use permit expires this year and the Arizona State Land Department has concluded that the facility, while popular with drivers and fans and with a growing national reputation, does not mesh with its neighboring development plan.
IMCA Modifieds, a staple on weekly race programs since Day One, plus Karl Kustoms Northern SportMods and IMCA Sunoco Stock Cars will help bring the curtain down during the show billed as The Last Dance at Arizona Speedway this Saturday, April 3.
"It's been a good ride. We want to invite everyone to join us Saturday night," said Trussel, who started racing motocross at ET after moving from Indiana, later taking over the facility lease and adding sand drag and RC courses, then building the race track after the closing of Manzanita Raceway. "The biggest standout hasn't been the racing but how many people we became friends with over the years because we crossed paths with them at the track."
What had been a motorcycle course was transformed into Arizona Speedway in less than three months. Trussel and Co. learned quickly and the track quickly became a favorite of drivers from many levels of the sport.
IMCA has been an important part of weekly racing events since the inaugural season, when Tim Ward was the Modified track champion. Northern SportMods joined the lineup in 2016, the Stock Cars in 2019.
"We hosted our first Western World Championship event in 2016. We've gone from not knowing if we could do it to hosting one of the biggest Sprint Car events on the West Coast," said Trussel, now both adept at and addicted to doing track prep. "We've gone from struggling with track conditions to being a track where Modified drivers want to race at."
After overcoming economic downturns and a pandemic, the end for Arizona Speedway came in government plans for the growing Phoenix metropolitan area.
"I'm not going to miss getting yelled at and I won't miss the social media drama. What I will miss is the couple of thousand people in the grandstands and what we built for them," Trussel said. "The positive from the fans far outweighs the negativity. There's no longevity in doing this for the money. You do it because you love the sport."
After regular equipment replacement and upgrades, what Trussel will do next is get into the construction business. He'll follow the same model that made Arizona Speedway at ET Motopark a success.
"I was lucky to have a lot of dedicated people help me. Without them, it wouldn't have worked," he said. "I got a good staff and they taught me what to do." 
Front gates open at 5 p.m. and racing starts at 7 p.m. Saturday.