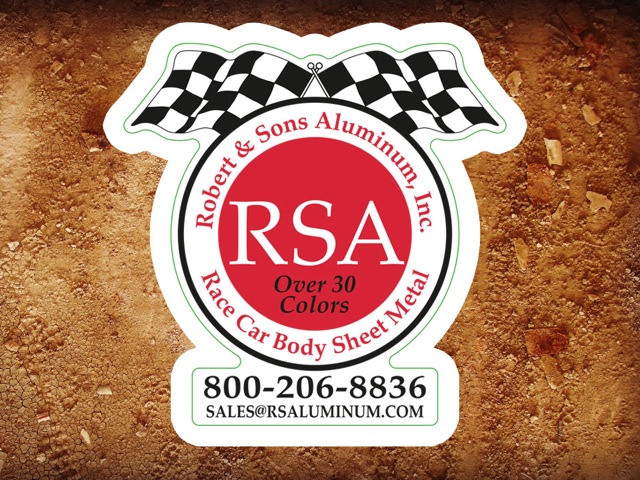 NEWNAN, Ga. – National champions and rookies of the year in both IMCA Modified and IMCA Sunoco Late Model divisions receive Robert & Sons Aluminum awards again in 2021. 
All four drivers receive 10 sheets of aluminum from the Newnan, Ga., manufacturer and distributor. Family owned and operated for three generations, Robert & Sons begins its seventh year of IMCA sponsorship; Robert & Sons product certificates will be presented during the national IMCA awards banquet this fall.
"We look forward to continuing our support of IMCA and its participants. IMCA's reach and reputation make the organization a natural fit for RSA's business and our vision to be a trusted and loyal supplier to the racing community," noted Steve Hinely. "We are accelerating our focus on innovation and will continue to develop new colors and finishes, providing drivers with a growing list of options. Additionally, we have expanded our processing capabilities to include the ability to make custom parts and panels with our CNC. The RSA crew is looking forward to a return to normal and we are all eager to support those that allow us to participate in their exciting racing experience!"
In addition to the high performance market, Robert & Sons manufactures and distributes aluminum for commercial uses that range from trailers to signage and storefronts for hometown as well as corporate customers.
More information is available at the www.rsaluminum.com website, by calling 800 206-8836 and on Facebook.
"We should have a very deep crop of rookie drivers this year with the free year last season due to the pandemic, and that will make competition for those Rookie of the Year awards very steep," observed IMCA Marketing Director Kevin Yoder. "Whoever wins this year will be very deserving of the RSA awards."