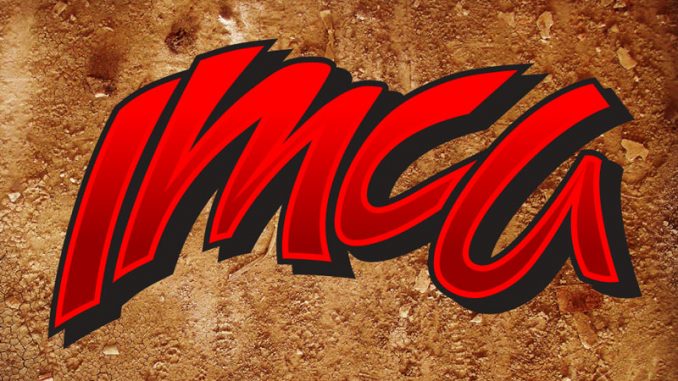 VINTON, Iowa – Drivers, tracks and race fans across the United States and Canada are the winners of the new agreement between IMCA and the Modified Lite STARS Racing Series.
The Mod Lites, a 5/8-scale Modified division of race car powered by a motorcycle engine, become the ninth division sanctioned by IMCA, which will provide administration, including points and point funds, while supporting current sanctions and promoting new sanctions of the class. 
STARS will continue to use rules now in place for weekly, regional and special events. Owner and President of Competition and Racing Operation Jimmy May also becomes IMCA's division director for the Mod Lites. 
"This agreement is win-win," said IMCA President Brett Root. "While Mod Lites run at many tracks we already sanction, it is a division that in almost every aspect we have nothing similar to now. There are a lot of things about STARS that appeal to IMCA." 
"IMCA provides consistency in administration and benefits of membership," he added. "Our goal is to grow this division across the United States and Canada. A lot of really good things can come from this."
Annual license fees for the Mod Lites will be $60. The division will use IMCA's 40-point system, with point fund structures to be announced Feb. 1. 
STARS began in 2007 with two regions in the Eastern U.S. and Canada. Growth has been steady since, with May involved with the organization since 2012, the year his son Joshua won the STARS national crown.
Nearly 500 STARS race teams competed in 15 regions and at more than 400 events in 2020.
"I really think this agreement is going to help the division grow and be a great complement to the IMCA Modified and SportMod divisions. We already race at a lot of IMCA sanctioned tracks," said May, IMCA's Iowa State Northern SportMod champion in 2007. "It's going to be a great fit. IMCA will put everyone on the same page with rules and administration."
"I'm super excited about this," May continued. "Everyone I've talked to thinks it's a great deal. The promoters I've talked to are really excited about it."
When he's not at the track this season, May will be restoring his son's national championship ride, which was displayed at the 2012 International Motorsports Industry Show in Indianapolis.
Root saw the parallels between the new STARS agreement and the RaceSaver Sprint Car pact signed in 2014.
"They are very similar," he said. "It's hard to argue with the number of sanctions that have resulted from the agreement with RaceSaver. There are now hundreds of IMCA RaceSaver Sprint Car events held every season and the division has a national point fund of $18,000."