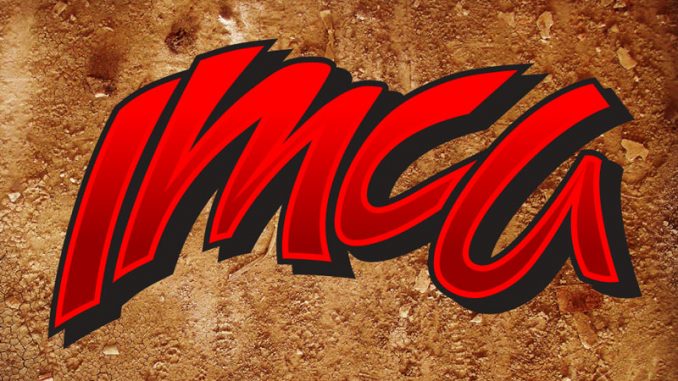 VINTON, Iowa – A driver with strong IMCA credentials and a driver with a strong IMCA connection are among the newest inductees onto the National Dirt Late Model Hall of Fame.
Jeff Aikey of Cedar Falls,, a seven-time champion and the winningest driver in IMCA Sum­mer Series history, and the late Bob Shryock of Estherville, father of IMCA Modified and IMCA Sunoco Stock Car driver Kelly Shryock are among the eight drivers and contributors who make up the Hall of Fame's Class of 2021.
In addition to seven titles and 71 feature wins earned over the 32-plus years the Summer Series, Aikey owns a single division record six IMCA Speedway Motors Super Nationals fueled by Ca­sey's championships. His string of four straight crowns from 2013 to 2016 is also an event record.
"This is not something I ever expected," said Aikey, at a loss for words when he got the official call from the hall. "You read on the Internet about other people inducted and what they've done. This means a lot to me."
While he's never kept track of the wins over the years, Aikey took his career first checkers in a street stock at Marshalltown. IMCA's national champion in 1987 shared credit for his many years of success with team owners, sponsors and crew members.
"I've had a good life in racing," said Aikey, who looks to find a new role in the sport after his body tells him it's time, "and I am so stoked about getting in the Hall of Fame. It means a lot to me."
Kelly Shryock also searched for the right words to describe his family's reaction to the much-hoped for hall of fame call. His father had racked up multiple track and series championships as well as a host of special event wins before dying in a construction accident at work in 1985.
"He was pretty amazing," said Shryock, who had helped crew for his father before beginning a racing career of his own that now includes more than 100 IMCA Modified feature wins and more recently success in the IMCA Sunoco Stock Car division. "It's been a long time since he died but he's always been our hero. He was a special guy."
Another driver that didn't keep track of feature wins, Bob Shryock got to see his son win his ca­reer first IMCA Modified feature, on season championship night at Fairmont Raceway in 1985.
"He's been gone for a while now so we didn't know if he'd get in (the hall of fame)," Kelly said. "When we got the call we were kind of speechless. It was pretty cool."
The National Dirt Late Model Hall of Fame Class of 2021 will be inducted next August during ceremo­nies in Union, Ky.