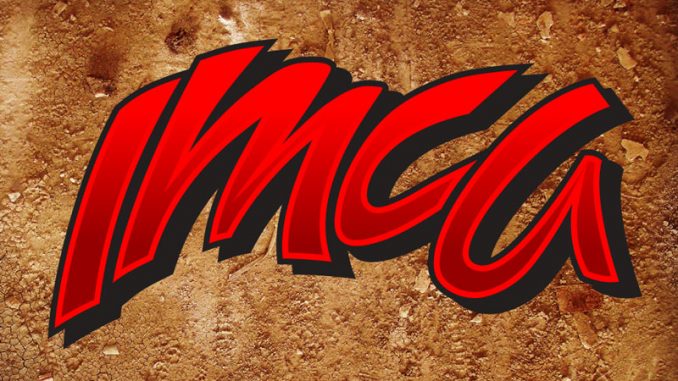 LINCOLN, Neb. – In light of restrictions now in place and uncertainty regarding future Covid-19 guidelines, IMCA officials have announced the difficult decision to cancel the national awards banquet to have been held Nov. 28 in Lincoln, Neb.
"This decision needs to be made today and currently, we would be limited to 50 percent capacity, or approximately 300 people, to hold our banquet at the Marriott Cornhusker," explained IMCA President Brett Root. "The IMCA national banquet draws an annual attendance of nearly 600 IMCA members, families and friends. Limiting the attendance would force IMCA to choose which champions should attend and we are not going to be placed in that situation. Table seating also becomes quite problematic regarding the permitted group size restrictions. Based on the group settings, it's challenging to seat people with people they do not know. We don't want to place anyone in a situation they are personally uncomfortable with."
"We can't predict the future. We have no way of knowing what restrictions will be in place in two months and will not tell anyone who wants to that they cannot attend our banquet," he continued. "Additionally, the Smith Collection Museum of American Speed on the Speedway Motors campus has been closed since the onset of this pandemic. That places the Friday night champions' reception in question as well."
All awards, jackets, point fund checks and contingencies presented at the national banquet will be shipped beginning in mid-November.
"All drivers will receive the awards they earned this season. The IMCA awards, contingencies, and point funds remain intact 100 percent. We'd like nothing better than to present them at the banquet with friends and family in attendance but that is simply out of our control," Root said. "We will announce national, regional, state, track and series champions and rookies of the year as soon as point standings are finalized and all congratulatory letters will be mailed after points become official."
IMCA has held its national banquet in Lincoln since 2007. The 2021 banquet will be held at the Marriott Cornhusker on Nov. 27.
"We could not ask for a better location to hold this event," noted Root, "and look forward to our return there next year. We will do our best to honor the IMCA National Champions as best we can and perhaps in a more personal way, just not in a large indoor group setting."