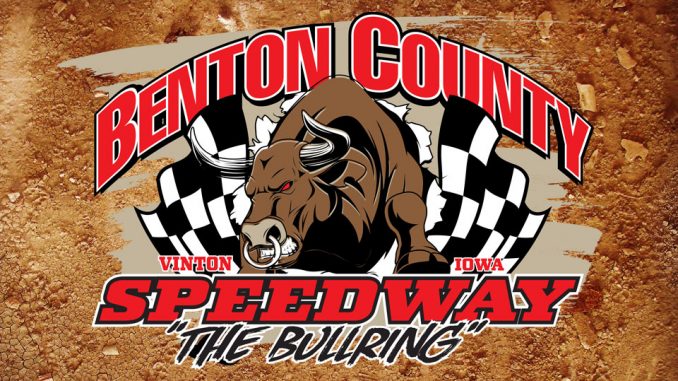 By Jerry Mackey 
VINTON, Iowa – Specialty Race Promotions, operators of Benton County Speedway, The Bullring, have made the decision to set the start time for the Sunday race programs back to 6 p.m.
That change was made due to the difficulties of getting enough water into the track under the summer's high sun, which has made for dusty conditions.
The start time will be set back an hour which will not only allow better race conditions but will make for much more comfortable conditions for our loyal race fans.
Effective this Sunday, July 12 the grandstands and pit gates will open at 4 p.m. with hot laps set to get underway at 6 p.m. with racing to follow.