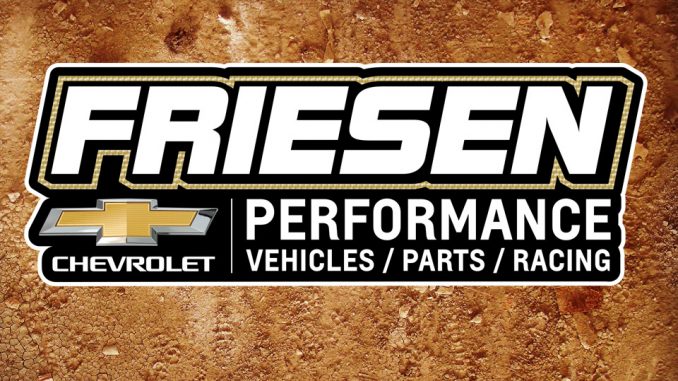 SUTTON, Neb. – Friesen Performance continues one of IMCA's most popular award programs for first-year drivers, giving crate engines to top rookies in three divisions for a seventh consecu­tive season. 
The Sutton, Neb., dealership again gives a 604 crate engine to the na­tional Modified rookie of the year and 602 crate engines to both national Hobby Stock and Northern SportMod rookies of the year.
Rookie competitors in each of those divisions must display two Friesen Performance decals on their race car to be eligible. Engine awards will be presented during the IMCA national banquet in No­vember.
"It has been really fun getting to work with a few of the recipients of this fantastic award," said Chad Smith. "They have come in to do some dyno testing and tuning on the actual engine they won. It is very rewarding to see the appreciation they have for it and their desire to continue to get better. "
2019 crate engine recipients were John Oliver Jr., Modified; Kaden Reynolds, Hobby Stock; and Cade Richards, Northern SportMod.
Friesen sells and ships GM crate engines to IMCA customers across the country and is an author­ized crate engine repair facility for IMCA. Along with selling and servicing new and pre-owned vehicles, Friesen has one of the largest parts departments in the country and specializes in power train, discontinued parts and all Chevrolet Performance parts.
More information is available by calling 402 630-4894 or by visiting the Friesen Performance Face­book page at https://www.facebook.com/Friesencratenation/.
"The Friesen Performance program has become a staple with our first-year drivers, and one that has been a primary incentive for drivers to move up and challenge themselves in a new division," noted IMCA Marketing Director Kevin Yoder. "The satisfaction of presenting these engines at our national banquet is very rewarding."