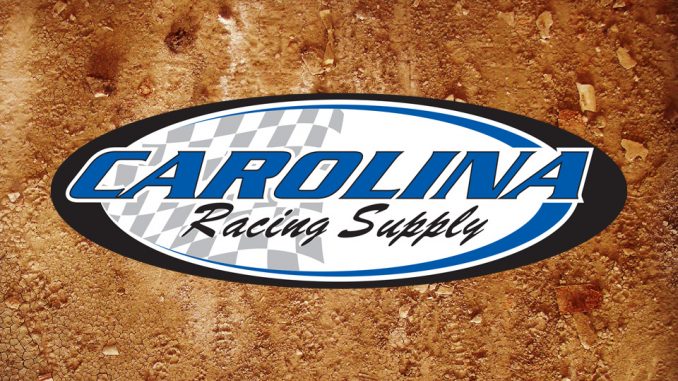 MOORESVILLE, N.C. – Carolina Racing Supply takes a new approach in 2020 to make award winners of a host of drivers in IMCA's Dirt Works Eastern Region for Modifieds.
Product certificates good for $50 off online purchases of $100 or more go to every registered rookie in the region and to the lowest driver in final point standings with perfect attendance at every track in the region.
Rookie certificates will be issued on July 1; perfect attendance certificates will be presented dur­ing the national awards banquet in November or mailed beginning the following week from the IMCA home office.
"We're excited to partner with IMCA to help them grow the divisions in the Eastern Region," said Carolina Racing Supply's Tom Sandal. "It will be an awesome opportunity for us to showcase our racer-friendly website and quick shipping that goes along with it."
Also beginning this season, the Mooresville, N.C., company gives a set of TomCat Performance deluxe toe plates to the first Modified, Stock Car, Hobby Stock and Northern SportMod non-quali­fier in points at the IMCA Speedway Motors Super Nationals fueled by Casey's.
Carolina Racing Supply is in its ninth season as an IMCA sponsor and had previously given awards to special events drivers. More infor­mation is available by call­ing 704 662-8299, on Face­book and at the www.carolinaracingsupply.com website.
"Carolina Racing Supply launched a brand new website and is focused on enhancing that brand as they change up their program for 2020," noted IMCA Marketing Director Kevin Yoder. "They have al­ways been instrumental in helping to develop the IMCA Eastern Region and their program really demonstrates that."