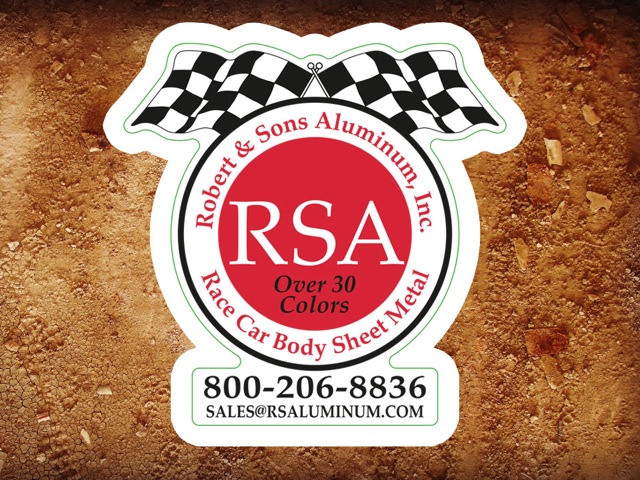 NEWNAN, Ga. – New awards from Robert & Sons Aluminum are in store this season for top drivers in the IMCA Modified and IMCA Sunoco Late Model divisions. 
National champions and rookies of the year in both divisions receive 10 sheets of aluminum from the Newnan, Ga., manufacturer and distributor, now in its sixth year as an IMCA sponsor.
"Robert & Sons Aluminum Inc. appreciates the support we have received over the last five years being a part of IMCA and we look forward to another exciting year of racing," said Steve Hinely. "Our product is the most visible part of the race car and we get input from the racers and trends to develop new colors and finishes each year.
"Many of our items are unique to RSA. This shows our commitment and willingness to invest in our customers and the racing industry," he continued, "because we know a unique and great looking car leads to a winning team."
Roberts & Sons product certificates will be presented during the national IMCA awards banquet in November.
In addition to the high performance market, Robert & Sons manufactures and distributes aluminum for commercial uses that range from trailers to signage and storefronts throughout North and South America.
More information is available at the www.rsaluminum.com website, by calling 800 206-8836 and on Facebook.
"The shift from series events to national points will introduce a new group of racers to the Robert & Sons line of products," IMCA Marketing Director Kevin Yoder observed. "It is always great to target new racers, especially when a portion of them are first-year drivers."