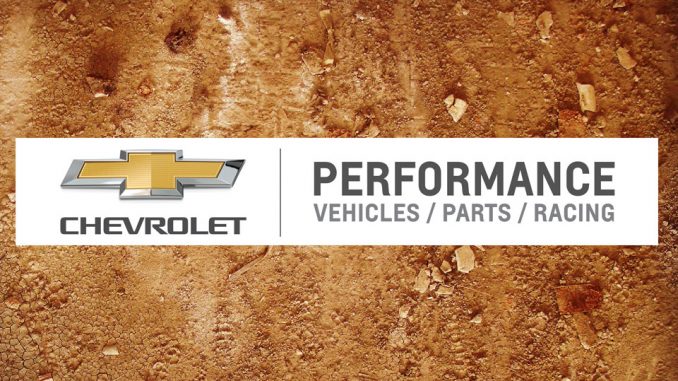 GRAND BLANC, Mich. – Chevrolet Performance bonuses totaling $44,250 have been paid to IMCA drivers who won track championships while competing exclusively with crate engines in 2019.
In all, 177 IMCA Modified, IMCA Sunoco Hobby Stock, Karl Kustoms Northern SportMod and Smiley's Racing Products Southern SportMod drivers received $250 checks, mailed this month from the IMCA home office.
This was the third season in the latest three-year bonus agreement with Chevrolet Perfor­mance, which has now awarded more than $325,000 to eligible drivers over the course of the crate engine track championship program.
Both the number of drivers receiving bonuses and the total bonus amount in 2019 were the most ever in the history of the program. 
"Chevrolet Performance is such an ally in the promotion of IMCA dirt track racing and their yearly bonus program speaks for itself," said IMCA Marketing Director Kevin Yoder. "IMCA racers con­tinue to cash checks for championships while competing with a reliable and sustainable motor pro­gram." 
Modified drivers who received bonuses for winning a track championship(s) while competing with a crate engine were:
Chris Abelson, Mark Adams, Drew Armstrong, Casey Arneson, Lance Arneson, Brandon Becken­dorf, Tom Berry Jr., Austin Burke, Jarrett Carter, Rick Chorniak, Shane DeMey, Zane DeVil­biss, Brenten DeYoung, Jake Donnelly and Brandon Durbin.
Justin Elmer, Tyson Evans, Steve Fairbanks, Zach Fettinger, John Flory, Neal Flowers, Kel­sie Foley, Troy Foulger, Jeremy Frenier, Bryce Garnhart, Tripp Gaylord, Jason George, Josh Gil­man, John Gober and David Goode Jr.
Dylan Goplen, Daniel Gottschalk, William Gould, Jordan Grabouski, Scott Gray, Kevin Green, Jus­tin Gregg, Jimmy Gustin, Travis Hagen, Clay Hale, Joe Haresky, Jerad Herring, Glen Hibbard, Matthew Hicks and Coltin Jackman.
Bricen James, Aaron Johnson, Rory Jordan, Shane Kelley, Eddie Kirchoff, Doug Lockwood, Josh Long, Mitch Machado, Zachary Madrid, Jake Mayden, Jeremy Meirhofer, Dan Menk, Chris Mills, Jeremy Mills and Bob Moore.
Danny Morrison, David Murray Jr., Brent Nielsen, Chris Nieman, John Oliver Jr., Chris Palsrok, Joey Price, Craig Reetz, Jesse Rogotzke, Ryan Roath, Anthony Roth, Joel Rust, Cory Sample, Robby Sawyer and Bradley Schmidt.
And Clay Sellard, Kelly Shryock, Jesse Skalicky, Jeff Stephens, Andy Strait, Matt Szecsodi, Regan Tafoya, James Thompson, Myles Tomlinson, Rob VanMil, Tim Ward, Johnny Whitman, Ashton Wilkey, Austin Wonch and Chris Zogg.
Hobby Stock drivers cashing bonus checks were:
Tim Anderson, Zach Ankrum, Brady Bencken, Andrew Bertsch, Joshua Cordova, Austin Da­vis, Jason Fusselman, Adam Goff, Tim Gonska, Chad Heater, Timothy Huseby and Dave John­son.
Brad King, Dylan Lister, Cody Nielsen, Tyler Ollendieck, Matt Olson, Cory Probst, Austin Rhoades, Jason Ruby, Aaron Rudolph, Leevi Runge and Reagan Sellard.
And Aaron Shearn, Kyle Shutt, Tony Slothower, Bryce Sommerfeld, Gerald Spalding Jr., Jus­tin Wacha, Jeff Ware, John Watson, Daniel Wauters, Cameron Wilkinson, Cody Williams and Leah Wroten.
SportMod drivers receiving Chevrolet Performance bonuses were:
Tyler Andreasen, Jason Bahrs, Jordan Bartz, Jeremy Birch, Adam Birck, Ben Chapman, Todd Cooper, Bill Edler, Daniel Fellows, Thomas Froggatt, Jacob Hagemann, Damon Hammond and Cole Hanshew.
Mark Harrison, Rex Higgins, Tyler Inman, Kevin Johnson, Luke Johnson, Michael Johnson, Phillip Keller, Jamey Kennicutt, Eric Larson, Richard Longacre, Jake McBirnie, Cody Malcom and Dar­ren Medler.
Cameron Meyer, Matt Micheli, Adam Morris, Miles Morris, Jarrod Mounce, Thomas Nelson Jr., Cody Olsen, Kyle Olson, Gunnar Pike, Robby Rosselli, Chase Rudolf, Fred Ryland and David Schmidt.
And Jayden Schmidt, Eric Sloan, Nathaniel Smith, Tyler Soppe, Camron Spangler, Justin Svoboda, Robbie Thome, Cody Thompson, Andy Welch, Skyler Winebarger, Chris Wright, Jason Wright and Sean Wyett.