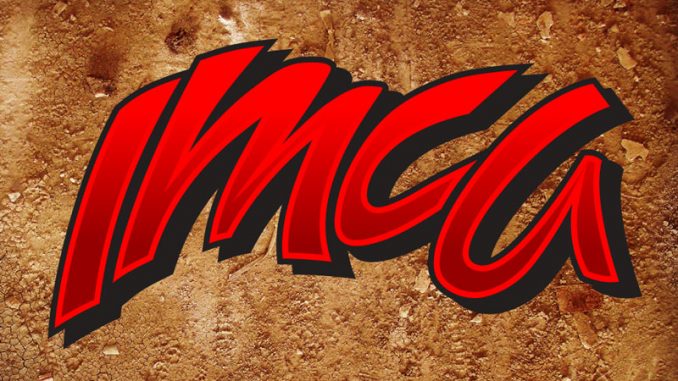 VINTON, Iowa – Look for consistency but no earth shaking changes in the IMCA rules for 2020.
Notably, Modified, Late Model, Stock Car, Hobby Stock, SportMod and Sport Compact drivers may now compete with a minimum two-inch wide SFI-approved five point safety belt assembly. 
"As safety improvements evolve in this industry, we will evolve with them," IMCA President Brett Root explained. "Our rules already allow for the two-inch wide belt for use with the HANS device and allowing an entire two-inch wide harness assembly is an evolution of this rule."
Also along the lines of safety, lithium batteries will not be allowed in any division.
"That is primarily due to safety concerns in event of fire," Root said. "Executive Director of Competition Dave Brenn addresses this issue at more length in his column in the November Inside IMCA newsletter."
And along the line of evolving technology, cell phones will not be allowed in race cars.
"Obviously, we all carry cell phones. We just don't want them in race cars," stated Root. "They can be used to collect so many different types of data that we just don't want them making their way into weekly racing. We can't overlook their capability of communicating to the race car as well."
Front suspension issues for Modifieds and rear suspension issues for Stock Cars are both addressed.
Specifically, front drop chains mounted from the frame rail to the lower 'A' frame are allowed for the Modifieds. They must have slack during inspection and no other unapproved stops of any kind are allowed.
As for Stock Cars, shocks may be moved but a single hole welded shock mount must be used, it must remain behind the housing and most notably must now have a minimum 4-1/2 inches of extension travel at ride height during inspection.
"Most racers aren't going to be affected by the 2020 rules for front suspensions in Modifieds or rear suspensions in Stock Cars and those that are won't be forced to spend a lot of money," Root stated. "This is an example of how we are trying to address technology with rules we can enforce. It takes us in the right direction."
The Shell Valley fiberglass roof manufactured to IMCA specifications becomes legal for use on Metric Stock Cars and Hobby Stocks.
"The price is reasonable and the roof comes in two pieces and can be easily shipped," said Root. "This roof will result in IMCA permitting some additional gutting in the Hobby Stock division."
Other clarifications of note include:
•Modified, Northern SportMod and Southern SportMod sail panels must have a maximum four-inch bow at the center, with no breaks or bends.
•No tire siping will be allowed in the Late Models after June 1, 2020.  No air bumps or air dumps are allowed in the division as well.
•No screw-in lower ball joints are allowed in any division.
•No lips or fins, as well as spoilers, are allowed in the Stock Car division.
•Maximum 5/16-inch push rods are allowed in the Stock Cars, Hobby Stocks and both SportMod divisions.

"This is intended to prevent use of 3/8-inch push rods, which we feel are unnecessary," Root said.

•Any length 5/16-inch push rods are allowed in Southern SportMod claim engines.
"We firmly believe changing core rules can be expensive," said Root. "We do not make those changes or clarifications unless absolutely necessary."
Divisional rules are posted on the IMCA website.