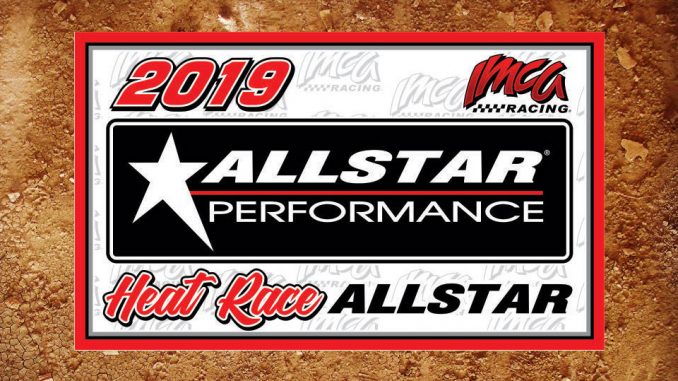 WATERVLIET, Mich. – Allstar Performance makes heat race success pay off again this season for IMCA drivers in all divisions.
The Watervliet, Mich., high-performance parts manufacturer gives $100 gift cards to drivers who won 10 or more heat races at sanctioned events this season and who send in photos providing proof of heat race winner decal placement.
The driver with the most heat wins receives a $250 gift card.
Photos should be directed to Marketing Director Kevin Yoder at kyoder@imca.com. Deadline for doing so is Wednesday, Nov. 13.
Gift certificates will be presented during the national awards banquet on Nov. 30 or mailed from the IMCA home office beginning the following week.
The 2019 season was the second for Allstar Performance as title sponsor of IMCA's heat race winner decal program.
"Now that the point season has wrapped up, we want to start recognizing drivers for their accomplishments in 2019," Yoder commented. "Heat race wins are significant and winning 10 of them is an achievement Allstar Performance continues to support. Take time now to send photos of those heat win decals before the race car is refreshed this off-season."