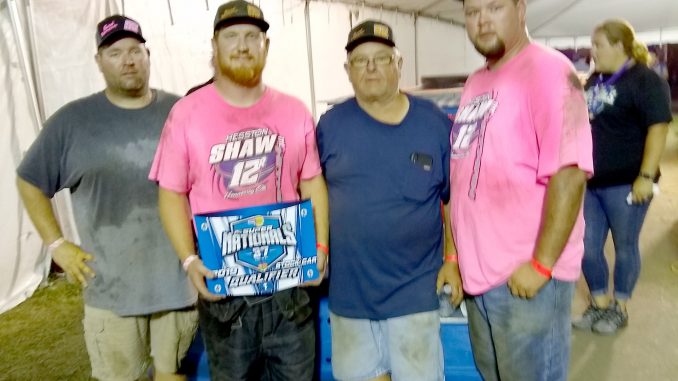 BOONE, Iowa – Hesston Shaw's previous IMCA Speedway Motors Super Nationals fueled by Casey's career highlight was starting on the pole for the Sunoco Race Fuels Race of Champions in 2016.
He topped that and then some Thursday night.
Shaw, from Hennessey, became the first driver from Oklahoma to qualify for the Stock Car Big Dance when he ran third in his qualifying feature. The Longdale Speedway regular put the Baird Motorsports ride, a former Mike Nichols car purchased over the winter, in the show after starting eighth.
Needless to say, the superlatives flowed following post-race tech.
"I still can't believe I did it. This is a huge deal," said Shaw, who pretty much grew up at the track. "Making the show is a dream come true. I've got goose bumps just thinking about it."
He raced his way up to fourth by lap seven and to third before a series of cautions near midway.
"It was hard not to pay attention to the leader board," said Shaw, who had tough customer Cayden Carter moving up from 16th starting behind him. "The longer the green flag runs were going, the better my car was."