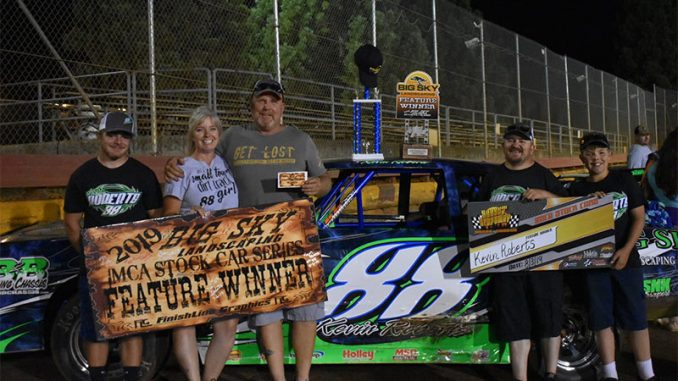 By Ben Deatherage
BANKS, Ore. (Aug. 3) – Kevin Roberts took care of business when the Big Sky Landscaping IMCA Sunoco Stock Car Series returned to Sunset Speedway Park on Saturday.
The 40-lap main event started with Roberts seizing the top position from the get-go. Kevin had to fend off a handful of notable challenges but checked each of them.
Roberts managed each restart and went on to his second career Big Sky Landscaping Stock Car Series victory. It is also the second occasion he has managed to triumph at Sunset this year with the tour.
Sean Gentry was a close second over Jack Parshall.
The Big Sky Landscaping Stock Car Series next heads to Willamette Speedway on Friday, Aug. 30 and Saturday, Aug. 31 for a doubleheader weekend.