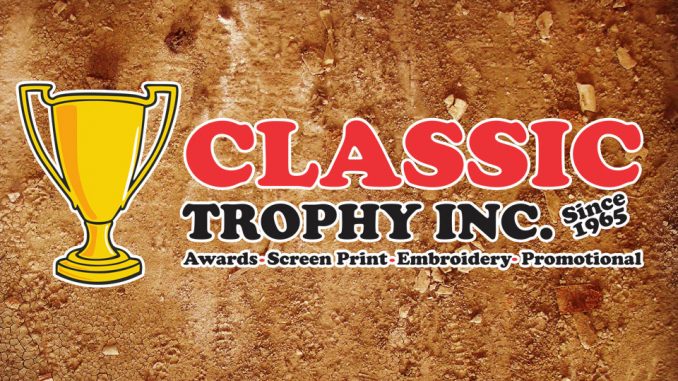 FORT WAYNE, Ind. – Feature winners in the upcoming Deery Brothers Summer Series take home trophies provided by Classic Trophy again in 2019.
The Fort Wayne, Ind., company makes the familiar trophy given to at each IMCA Late Model Tour event for a 12th season.
The company will also give a 15 percent discount on first-time orders from IMCA sanctioned tracks that didn't purchase from Classic last year.
More information is available at the www.trophiesandshirts.com website, on Facebook or by calling 260 483-1161.
 "It is truly a pleasure to partner with IMCA and I greatly appreciate the support we have received from IMCA and their member tracks," said Classic's Zac Weidler. "I am excited to be moving into a larger facility and upgrading technology to provide more unique trophies, awards as well as apparel and signage to fulfill all of our current and future customers needs. Best of luck to all racers this season and remember everyone's a winner at Classic!"
The 33rd annual series opened April 20 at Cedar County Raceway. The 500th event in series history will be held late this summer.
"Classic Trophy has been the primary trophy supplier for IMCA's biggest special events for over a decade, and as they transition into a new facility at the end of the month they can continue to provide excellent products and services to IMCA and our member tracks," noted Kevin Yoder, director of marketing for IMCA.