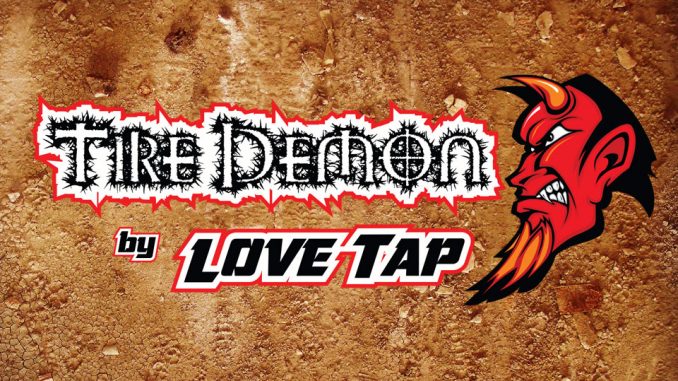 KELLEY, Iowa – Special events awards from Tire Demon by Love Tap are at stake again this season for competitors in four IMCA divisions.
The Kelley, Iowa, manufacturer will give $500 certificates to designated place finishers at 30 spe­cials for IMCA Modifieds and at 15 designated specials for both IMCA Sunoco Stock Cars and for Karl Chevrolet Northern and Smiley's Racing Products Southern SportMods.
Certificates are to be applied toward the purchase of a tire prep stand and will be mailed after official race results are received at the IMCA home office.
The 2019 season is the second in a two-year agreement with Tire Demon, owned by former SportMod driver Tim Love.
"We are super proud to be a part of IMCA again this year and being able to support their wonderful organization. Each year that we have been a part of their program, we have seen an explosion in the popularity of our Tire Demon and matching accessories," said Love. "We look forward to a successful 2019 racing season and want to wish all drivers and their crews the best of luck. When you are ready to take your racing experience to the next level, be sure to visit our website at www.tiredemon.com and get yourself and crew a Tire Demon, 'The World's Most Badass Tire Machine!'"
Tire Demon gave its first awards at the 2016 IMCA Speedway Motors Super Nationals fueled by Casey's. More information is also available by calling 515 450-4909 and on Facebook.
"We've been able to add value to this program for IMCA racers each of the past three years, whether it has been part of our agreement or not," commented IMCA Marketing Director Kevin Yoder. "Tim has been very attentive to IMCA racers, who've in turn recognized the benefit Tire Demon can provide to their team."