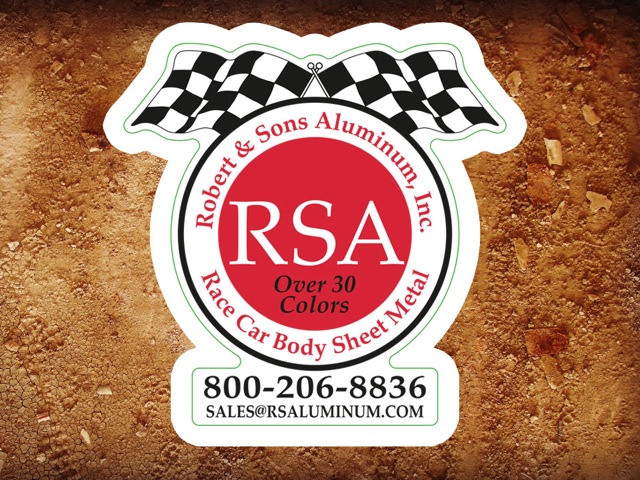 NEWNAN, Ga. – Drivers in two premier IMCA series earn product awards again this season courtesy of Robert & Sons Aluminum.
Both the champion and rookie of the year in the Deery Brothers Summer Series for Late Models and the champion and perfect attendance driver with the fewest total points in the Arnold Motor Supply Dirt Knights Tour for Modifieds receive 10 sheets of aluminum.
"Robert & Sons Aluminum is happy to support IMCA again and we are excited to participate in both of the series this year," said Steve Hinely. "It's a privilege to be able to award some of the drivers at the end of the year with our products and we appreciate all of the drivers who buy our products for their body and also use it for various parts of their car. This is a small way to give back to them and to the sport."
All Roberts and Sons product certificates will be presented during the national IMCA awards banquet in November.
The Newnan, Ga., manufacturer and distributor is in its fifth year as an IMCA sponsor and also distributes aluminum for commercial uses that range from trailers to signage and storefronts throughout the United States, Canada and Latin America.
More information is available at the www.rsaluminum.com website, by calling 800 206-8836 and on Facebook.
"These two premier IMCA tours will be closely watched again in 2019, and Robert & Sons Aluminum will be right there to provide support for a great season in each," commented Kevin Yoder, IMCA's director of marketing. "We enjoy working with them and thank them for continued support of great IMCA racing across the Midwest."