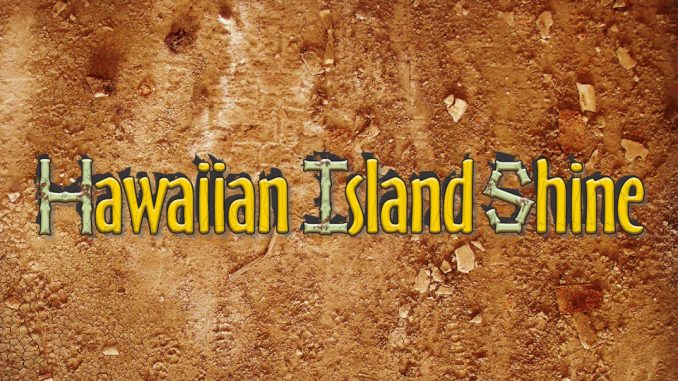 AIEA, Hawaii – Drivers in two top-of-the-line IMCA series earn top-of-the-line product awards this season from new sponsor Hawaiian Island Shine.
IMCA's first-ever sponsor from the 50th state gives two quarts of Mud-B-Gone to a designated place finisher at each event in the Deery Brothers Summer Series for Late Models and the Arnold Mo­tor Supply Dirt Knights Tour for Modifieds.
"I like the enthusiasm for dirt track racing and the fact that it is family oriented," said company owner and president Doug Smith, who expanded his research of sanctioning bodies and individ­ual drivers via social media before contacting IMCA Marketing Director Kevin Yoder. "These two series are a perfect fit for us."
A South Carolina native and already familiar with drag racing, Smith retired after serving in the Navy. He's been the sole owner of Hawaiian Island Shine – military friends came up with the com­pany acronym (HIS), then the name at a barbeque – since 1994.
Mud-B-Gone is a water-based pre-race spray developed for the dirt track market and tested exten­sively on mainland ovals.
A vendor for Walmart, Kmart and Navy Exchange, Hawaiian Island Shine offers a line of car care products for street and show car use as well as high performance customers.
"Our products are for people who care about their car. They tell me we are very fair and that we could sell our products for more but it's not all about the money for us," said Smith, who has high hopes for Hawaiian Island Shine's growth. "My long-term goal for the company is to provide in­come for 50 families."
"These are professional grade products in a retail package. They are already used by professionals nationwide," he added. "We are always looking to expand our customer base and drivers and fans using the discount coupon code IMCA will receive a 10 percent discount. I'm confident more people will learn about our products by word of mouth as well."
Hawaiian Island Shine awards will be presented after each Deery Series and Arnold's Motor Supply Dirt Knights event.
Modified, Stock Car, Hobby Stock and Northern SportMod Race of Champions winners and first non-qualifiers for main events in each of those divisions at the IMCA Speedway Motors Super Nationals fueled by Casey's all receive Hawaiian Island Shine basic detail kits and a quart of Mud-B-Gone.
More information about Aiea, Hawaii company's complete product line is available at the www.hawaiianislandshine.com website and by calling 808 381-4683.
"Working with a company based in Hawaii was initially an intriguing proposition, but the more you talk with Doug the more you realize it is more than just a novelty," Yoder said. "He has a passion for cars and with products targeting not only fellow car enthusiasts, but dirt track racers, getting him involved with a pair of our most popular series' appealed to both of us. We are more than willing to help him get products in the hands of IMCA racers and eager to gauge the feedback."