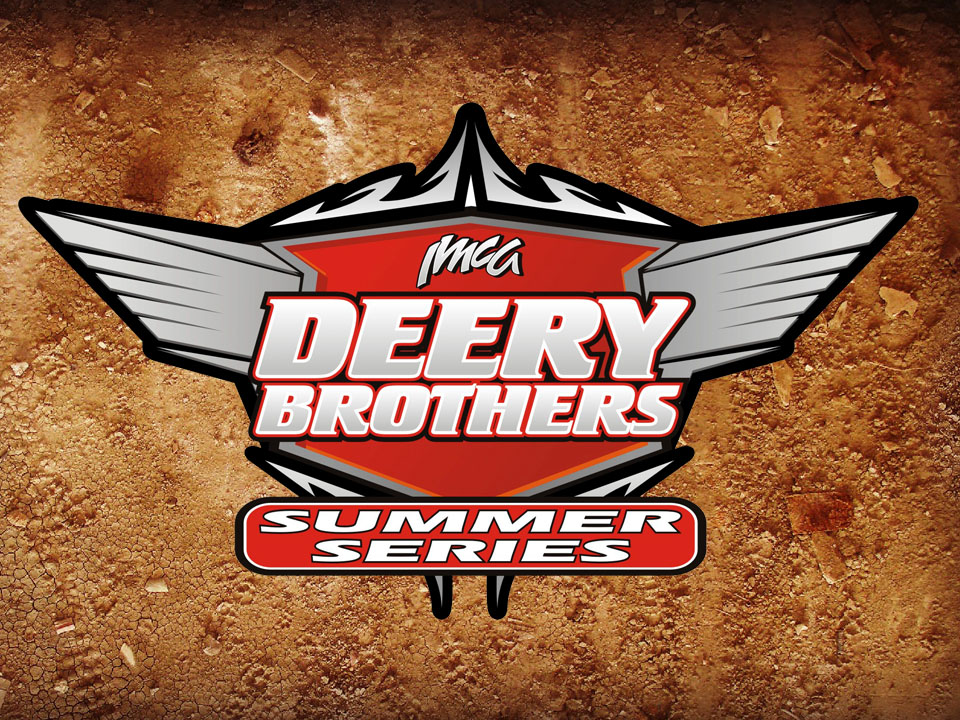 VINTON, Iowa – The Deery Brothers Summer Series reaches another milestone this season, with the 500th event of its storied history.
Seventeen events are on the schedule for the 2019 IMCA Late Model tour. With 490 races in the record book through its first 32 seasons, the series should celebrate its milestone 500th event some time in August.
"We are seeing an increase in the number of events held, with both the return of tracks to the schedule and tracks hosting multiple series dates," IMCA President Brett Root noted. "The 2019 schedule is symbolic of the positive direction our Late Model division is taking. Deery Brothers will return as title sponsor and we can't thank them enough for their continued support. They've been instrumental in making this series happen for 28 years."
The Deery Series opens on the half-mile oval at Davenport Speedway's Rebel 5K on Friday, April 12. A tripleheader weekend continues Saturday, April 13 at Maquoketa Speedway and Sun­day, April 14 at Dubuque Speedway.
Cedar County Raceway at Tipton hosts the Saturday, April 20 show. The tour is at Independence Motor Speedway on Saturday, April 27. Quad City Speedway at East Moline, Ill., is site of the Sunday, May 26 Memorial Weekend event.
Benton County Speedway in Vinton rolls out the red carpet for the Thursday, June 27 Benton County Fair event. CJ Speedway at Columbus Junction hosts the series on Wednesday, July 17. Fayette County Speedway at West Union welcomes the tour back on Wednesday, July 24.
A busy August sees the series at Lee County Speedway in Donnellson on Friday, Aug. 2; at Maquo­keta Speedway on Saturday, Aug. 10; at Quad City Speedway on Sunday, Aug. 11; at Quincy, Ill., Raceway on Sunday, Aug. 18; and at West Liberty Raceway on Saturday, Aug. 24.
Opening night of the IMCA Speedway Motors Super Nationals fueled by Casey's sees the tour in action at Boone Speedway on Monday, Sept. 2. 34 Raceway at West Burlington hosts the Satur­day, Sept. 21 show; the final checkers fly on Saturday, Sept. 28 at Davenport Speedway's Gover­nor's Cup, to be contested on the quarter-mile track.
The series last traveled to Donnellson in 2010 and to Quincy in 2011. Dubuque, Independence and West Liberty all return to the schedule after a one-year absence.
A minimum of $2,000 will be paid to win and $300 to start, with a purse of $13,000 and $50 entry fee for each standard event.
Main event winners receive 50 points with one less point given for each following place finisher. Non-qualifiers receive 20 points. Deery Series points will not be applied to IMCA Late Model national, state or track standings.
A draw/redraw format will be used with no passing points given in 2019. Heat race winners earn free entry to the next series event.
Darrel DeFrance of Marshalltown has competed at every event in series history. Justin Kay of Wheatland is the three-time and defending series champion.