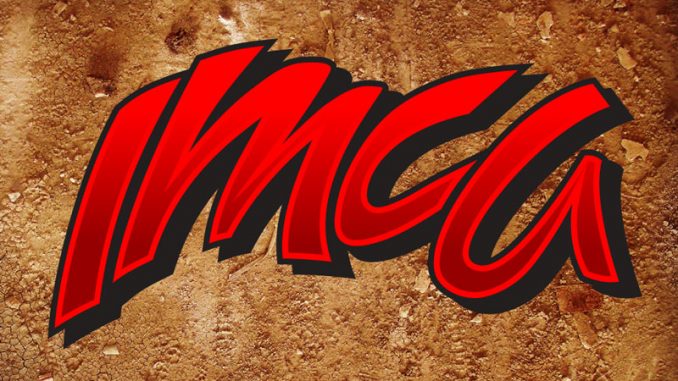 VINTON, Iowa – There aren't a lot of changes to the general rules and procedures announced today for the 2019 IMCA race season.
Two clarifications in the automatic penalties category, however, should be pointed out to drivers who play fast and loose with the rules in their efforts to get around the track faster.
The use of data acquisition at any sanctioned event, including practice nights and during hot laps, will result in a disqualification and $10,000 fine while use of counterfeited IMCA branded products re­sults in a DQ and $1,000 fine.
Both infractions carry 30-day suspensions and the loss of all points for the season.
"Data acquisition results in an extreme advantage for any driver or drivers using it," noted IMCA President Brett Root. "It is very sophisticated and while costs have come down, still very expen­sive. It is not the direction we want any of our divisions to go."
"Many of our premier events, such as Super Nationals, the Duel In The Desert and Race For Hope, have practice nights where there would be the opportunity to put this type of equipment on," he added. "The fine for use of data acquisition is the same as the fine for use of electronic traction con­trol because we believe it is an equally serious offense."
As to the use of counterfeited IMCA branded products, Root stated the obvious in "Making your own wheel decals is a bad idea."
Changes in the point structure were limited to the Late Model division: National and state stand­ings will be based on the best 15 finishes in the first 30 starts, no bonus points will be awarded to track champions and points earned at Deery Brothers Summer Series events will not count to­ward national, state or track standings.
The Late Model point season begins on May 3 and runs through July 28; the IMCA Speedway Motors Weekly Racing National point season for all other divisions began Jan. 1 and continues through Sept. 29.
No IMCA RaceSaver Sprint Car points will be awarded Aug. 29-Sept. 2 because of the Rac­eSaver Nationals; no Modified, Stock Car, Hobby Stock or Northern SportMod points wlll be given Sept. 2-8 or Sport Compact points on Sept. 3 because of the IMCA Speedway Motors Super Nation­als fueled by Casey's.