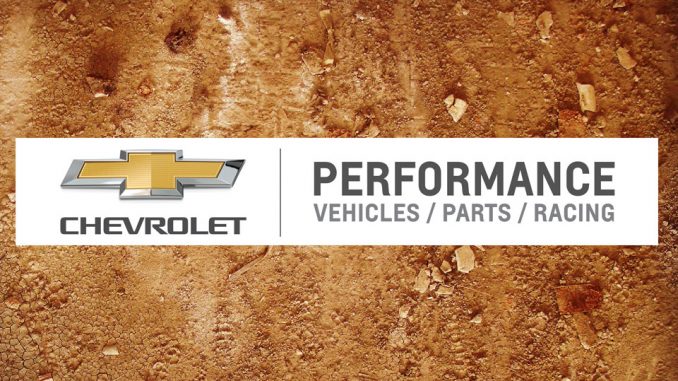 GRAND BLANC, Mich. – As part of one of the most lucrative programs for IMCA competitors, Chevrolet Performance has paid $43,500 in bonuses to drivers who won track championships while competing exclusively with crate engines in 2018. 
In all, 174 drivers in the IMCA Modified, IMCA Sunoco Hobby Stock, Karl Chevrolet Northern SportMod and Smiley's Racing Products Southern SportMod divisions received $250 checks, mailed this month from the IMCA home office.
Both the number of drivers receiving bonuses, and the total bonus amount, were the most ever in the history of the program. This was the second season in the current three-year bonus agreement with Chevrolet Performance, which has now awarded more than $280,000 to eligible drivers over the course of the crate engine track championship program.
"Chevrolet Performance has recognized IMCA racers for well over a decade and their support continues to grow each season," IMCA Marketing Director Kevin Yoder noted. "We are proud to work with such an outstanding company and be able to give weekly dirt track racing recognition at the highest level in the industry."
Modified drivers receiving bonuses for winning a track championship(s) while competing with a crate engine were:
Jeffrey Abbey, Chris Abelson, Jeff Aikey, Bubba Alvarado, Drew Armstrong, Chaz Baca, Jerry Bailey, Eric Barnes, Brandon Beckendorf, Steven Bowers Jr., Cody Burke, Chad Clancy, Troy Cordes and Brian Cross.
John Crytser, Zane DeVilbiss, Logan Drake, Eric Edwards, Aaron Elwess, Michael Fauber, Grey Ferrando, Shawn Fletcher, Tyler Frye, Bryce Garnhart, Albert Gill, Oreste Gonella, Daniel Gottschalk, Jordan Grabouski and Rick Green.
Justin Gregg, Travis Hagen, Randy Havlik, Robert Hellebust, Hardy Henderson, R. Royce Henry, Rob Hoffman, Chris Hortness, Darrell Hughes II, Racer Hulin, Jeff James, Nate Jones, Randy Klein and Cody Knecht.
Shawn LaRocque, Tyler Limoges, Nick Link, Clint Luellen, Steven McCollough, Ryan McDaniel, Josh McGaha, Bill McIntosh, Jake Mayden, Jeremy Meirhofer, Nick Meyer, Robert Miller, Brandon Monson, Bob Moore and Joel Myers.
Mark Norris, Zach Olson, Travis Peery, Brady Petermann, Tyler Peterson, Brad Pounds, Russ Reinwald, Dereck Rhoden, Don Robertson Jr., Kyle Rohleder, Anthony Roth, Trent Roth, Cory Sample and Rob Slott.
And Garrett Sporthase, Jay Steffens, Caleb Stone, Shawn Strand, Matt Szecsodi, Regan Tafoya, Jeremy Thornton, Eric Tomlinson, Shadren Turner, Brandon Walsh, A.J. Ward, Will Ward, Jeff Waterman, Johnny Whitman and Marcus Yarie.
Drivers in the Hobby Stock division getting bonus checks included:
Shannon Anderson, Andrew Bertsch, Andrew Burg, Tathan Burkhart, Brandon Cox, Austin Davis, Nate DeSive, Ryan Fajman, Tony Fetterman, Jason Fusselman and Adam Goff.
Tim Gonska, Tyler Hinrichs, Andy Hoffman, Chanse Hollatz, Scott Jeffery, Wally Jones, Corey Madden, Allison Pierce, Cory Probst, Leevi Runge and Reagan Sellard.
And Bryce Sommerfeld, Gerald Spalding Jr., Vance Tomlinson, Jeff Ware, Nicholas Wasik, Luke Wassom, Ryan Wilkerson, Cameron Wilkinson, Cody Williams and Leah Wroten.
Northern SportMod drivers cashing bonus checks were:
Chase Alves, Adam Birck, Jorddon Braaten, Mitch Boesel, Lance Borgman, Austin Charles, Steve Clancy, Brian Cooper, Brandon Dale, James Digiovanni and Joe Docekal.
Craig Dorner, Tony Dugan, Jason Emmot, Colby Fett, Troy Gochanour, Joey Haase, Shawn Harker, Mark Harrison, Rex Higgins, Jeremy Hoff and Vern Jackson.
Luke Johnson, Phillip Keller, Lucas Lamberies, Colby Langenberg, Austin Luellen, Austin Manzella, Damian Merritt, Rusty Montagne, Ryan Moser, Joshua Munsen and Gage Neal.
Craig Nieman, Jacob Olmstead, Cody Olsen, Mark Rodgers, Robby Rosselli, Cody Schroeder, Zach Schultz, Brandon Setser, David Siercks, Eric Sloan and Doug Smith.
And Tyler Soppe, Nick Spainhoward, Austin Svoboda, Cody Thompson, Stan Tomlinson, Chris Toth, Gabe Tucker, Aaron Wetterlin, Jason Wright, Sean Wyett and Kevin Zeitner.