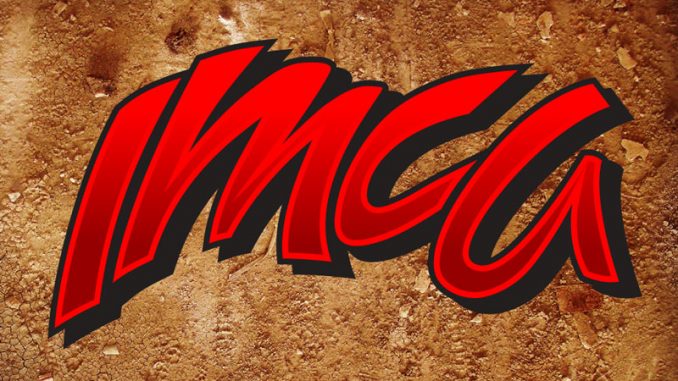 VINTON, Iowa – On the heals of the PRI trade show last week, several clarifications and rule amendments have been made to the IMCA Late Model division for 2019.
As announced in November, bump stops will be legal for use in the division; however, "spring" bump stops will not be permitted. All bump stops must be of rubber or a similar material composition.
Additionally, spring rubbers will be allowed as well for the 2019 racing season.
"Although confusing on the surface, these two issues are separate and will be treated as such during inspection," stated IMCA President Brett Root.
As previously announced, a 604 Chevrolet Performance engine option will be new in 2019.
Drivers utilizing a spec engine must run an unaltered one inch carburetor spacer. The approved spacer is the Governor spacer no. 100 125000 with four .95-inch restrictors, no. 100-125095.
"The restrictor plate on the spec engines will be a work in progress throughout 2019, We're reviewing dyno numbers as this release is being produced," said Root. "We'll do our best to monitor the on-track performance of the two engines options and make the best decisions possible as the season progresses. Joe Hayes and Randy Anderson will be actively involved in those decisions"
Hayes was recently named the Late Model Division Director while Anderson remains the Late Model Division Competition Director.
"I'm confident in both Joe and Randy and I think the IMCA Late Model division has taken some very good steps in the right direction this off-season," stated Root.
As announced last month, door plates are now mandatory for the division. The plates can be securely welded or bolted to the outside of driver side door bars and must maintain a minimum size of 16" by 26."
Rules for the IMCA Speedway Motors Weekly Racing season will be the same as those in place for the Deery Brothers Summer Series.
2019 rules are posted on the IMCA website and will be published in the December issue of Inside IMCA. Next year's tentative Deery Series schedule is to be announced later this month.