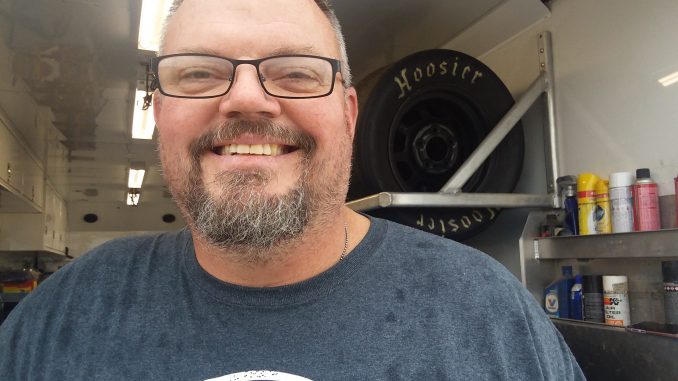 Mike Lineberry was the hard charger in his first trip this season to Boone Speedway.
He'd like to qualify for the Modified main event at the IMCA Speedway Motors Super Nationals fueled by Casey's in his second.
From Fremont, Neb., Lineberry isn't sure how many times he's raced at Super Nationals … it's somewhere between eight and 10 … and like all drivers, taking the green in the Saturday show would be a career highlight.
"Super Nationals is a good time. You get to see a lot of people you haven't seen for a while," he said. "I've never made the show. I'd like to do it once."
A pavement specialist – Lineberry runs a concrete plant – followed the Arizona Modified Tour early in 2018. He ran Saturdays at Eagle Raceway and was the $100 hard charger winner when he came to Boone Speedway to get some laps in a couple weeks ago.