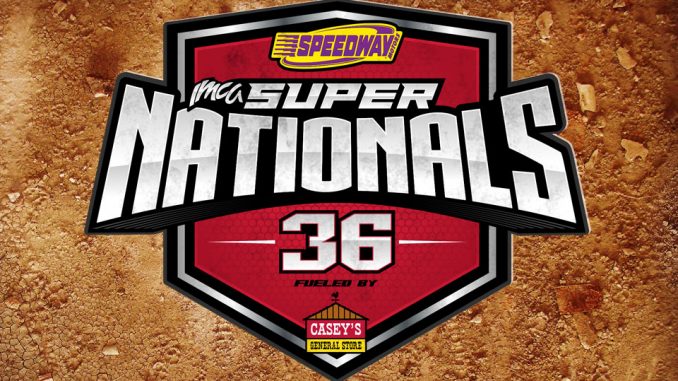 BOONE, Iowa – The weekly format for America's Racin' Vacation will look familiar.
It's the process of pre-registering for the 36th annual IMCA Speedway Motors Super Nationals fueled by Casey's that will be different.
Late Models following the Deery Brothers Summer Series return to the Labor Day program at Boone Speedway for the Sept. 3-8 Super Nationals.
Sport Compacts run their complete program on Tuesday, Sept. 4. The Fast Shafts All-Star Invitational is Friday, Sept. 7 while races of champions and main events for the Modifieds, Stock Cars, Northern SportMods and Hobby Stocks all are on the final day program Sept. 8.
"It is fitting that Late Models crown the first champion of Super Nationals," said IMCA President Brett Root. "It's been a couple years since they've run on opening night at Boone. I'm sure the fans will appreciate having them back on Monday night."
Beginning this year, drivers in all divisions except the Late Models competing at Super Nationals must pre-register online. (The form for pre-registration can be found HERE). Drivers who do not already have a MyRacePass account can create one when they go to that link.
Entry fees remain unchanged at $40 for Modifieds, $50 for Late Models, $25 for Stock Cars, Hobby Stocks, Northern SportMods, and $15 for Sport Compacts.
Drivers must be pre-registered to get pit stalls and to compete in the Sept. 1 Prelude. Pit stall applications links are also on Super Nationals menus on both IMCA and Boone websites.
"Boone Speedway uses the MyRacePass software system, as do a majority of IMCA sanctioned tracks on a weekly basis," Root explained. "Many IMCA racers already have MyRacePass accounts so this should speed up the registration process and make it easier for everyone."
Pre-tech starts on Sunday, Sept. 2 for the Hobby Stocks and Northern SportMods.
Cody Hicks returns by popular demand to the pit area stage following the open practice that evening.
The Prelude and each night of Super Nationals will be broadcast by IMCA.TV.