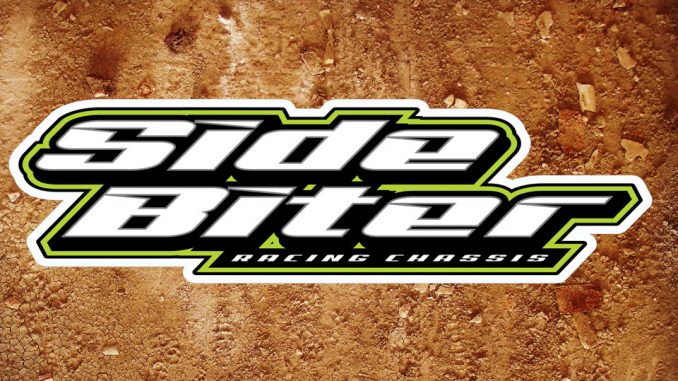 CLEAR LAKE, Iowa – Side Biter Chassis returns for a second season as title sponsor of IMCA's North Central Region for Modifieds.
The Clear Lake, Iowa, chassis builder is owned by veteran Modified driver Ryan Ruter and again provides part of the $6,000 point fund to be paid to top 10 drivers in the region that includes tracks in Illinois, Iowa, Minnesota, North Dakota, Saskatchewan, South Dakota and Wisconsin.
Champion of the Side Biter Chassis North Central Region earns $2,500, with $1,250 for se­cond, $625 for third, $325 for fourth, $300 for fifth and $200 for sixth through 10th.
Drivers must display two Side Biter decals on their race car to be eligible for point fund shares. Checks will be presented during the national awards banquet in November, or mailed beginning the next week from the IMCA home office.
"We are proud to represent the North Central Region again in the IMCA Modified division. Our passion has always been the grass roots racing and that starts with our local racers," Ruter said. "We are happy to provide a portion of the point fund for these regional racers as a way of giving back."
More information about Side Biter chassis and services is available by calling 641 357-1600 and at Facebook.com/RuterRacing.
"The Side Biter chassis is now built in a new state-of-the-art facility in Clear Lake, Iowa, and that expansion has led to additional offerings of Northern SportMods, Stock Cars, and even boat docks if you are in the market for one of those, but the Side Biter Modified remains the cornerstone of Ryan's business," IMCA Marketing Director Kevin Yoder commented. "It is great to come along side them in that growth and we're proud to have them back representing the North Central Region again this year."