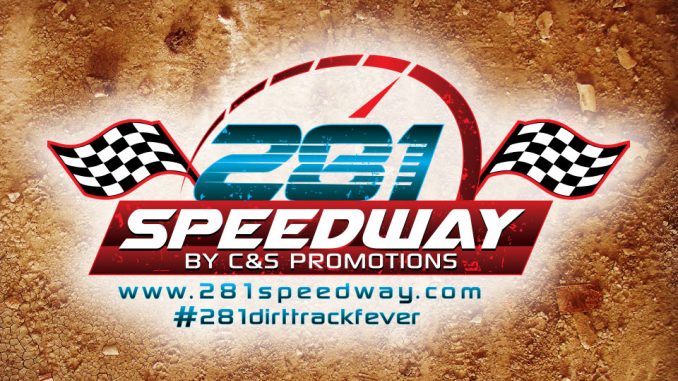 STEPHENVILLE, Texas – How2Media, producers of the television show World's Greatest!, announced it has selected C&S Promotions' 281 Speedway to be a part of the popular television series.
The quarter-mile dirt track at Stephenville, promoted by Joe Spillman and Heather Combs, sanctions the Modified, Stock Car, Southern SportMod and Sport Compact divisions with IMCA.
"281 Speedway is not just a favorite dirt track for racing but it is truly an entertainment venue, a one-of-a-kind place to be on a Saturday night with exciting events involving the fans, interaction with the drivers and contests during intermissions," said Gordon Freeman, executive producer of the show."We think their story will be meaningful, fun and entertaining for our viewers."
As part of the show, How2Media will send a film crew to spend time at the track on April 21 to get the story behind the story on C&S Promotions and 281 Speedway, and to show World's Greatest! viewers why they were selected as the best in their category, and therefore featured on the show.
The episode will be broadcast approximately 90 days after filming is completed.
World's Greatest! is a 30-minute show dedicated to highlighting the world's greatest companies, products, places and people. Each show is a fast-paced tour around the world featuring behind the scenes footage, informative interviews and exciting visuals.
How2Media is a 21st Century television production company. Their award-winning programming can be seen on national cable channels and local network affiliates across the country.