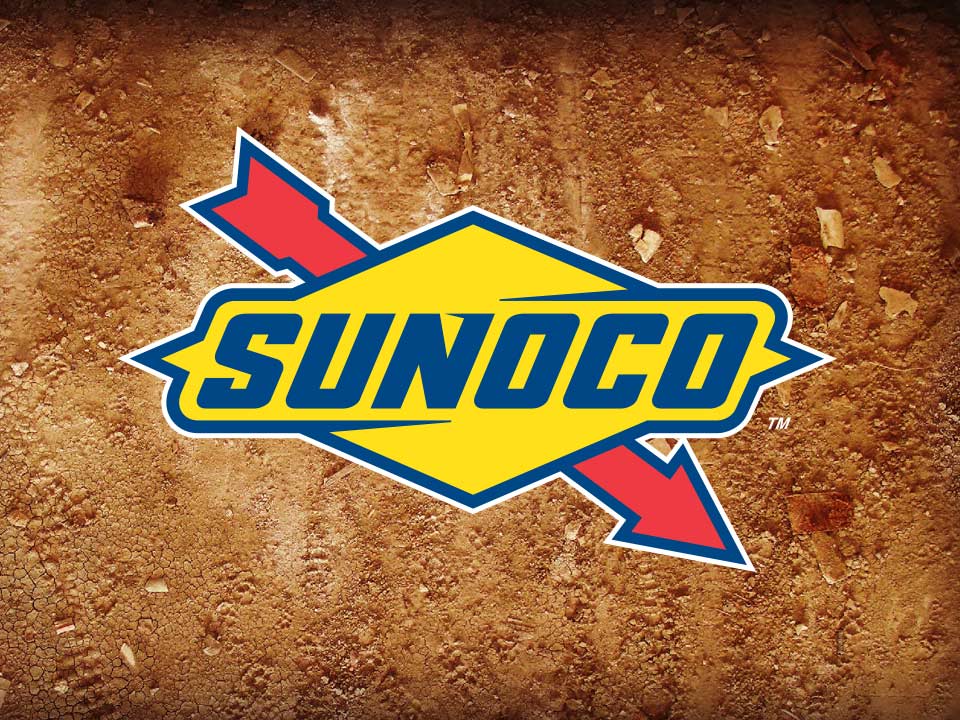 VINTON, Iowa – One of the best-known companies in all of automotive racing returns in 2018 as a key sup­porter of two IMCA divisions and one special series.
Sunoco Race Fuels, based in Linwood, Pa., and manufacturer of the Official Fuel of IMCA, continues title sponsorship of both the IMCA Stock Car and IMCA Hobby Stock divisions and gives cash awards to drivers maintaining perfect attendance in the Deery Brothers Summer Series for IMCA Late Models.
"Sunoco Race Fuels is thrilled to continue our 26-year partnership with IMCA. The level of competition for grassroots racers throughout the country is unmatched," said National Sales Manager Terry Thompson. "They do an outstanding job for all involved, the racers, fans and sponsors."
Sunoco has been title sponsor of the IMCA Stock Car division since 1999 and the Hobby Stock division since 2006 and provides point fund shares to be paid to top 15 drivers in national point standings for each division again this season.
Those checks will be presented during the national awards banquet in November or mailed beginning the next week from the IMCA home office.
Drivers with perfect attendance throughout Deery Brothers Summer Series will be entered in drawings for $250 in cash when they qualify for each main event.
Sunoco again provides the $2,000 purse to be paid for the Stock Car Race of Champions to be held Sept. 8 at Boone Speedway, during the IMCA Speedway Motors Super Nationals fueled by Casey's.
No change has been made in eligibility for that event: 2018 track and special series champions or point lead­ers in attendance, and former national champions, Super Na­tionals champions and race of champions win­ners are eligible to qualify for the 18th annual event.
Deery, Stock Car and Hobby Stock drivers must display two Sunoco decals on their race car and com­pete with Sunoco race fuel to be eligible for point fund shares or cash awards.
Those decals will be included in packets mailed to Stock Car and Hobby Stock drivers after they purchase 2018 competitor's licenses and will be available in pre-race tech inspection at all Deery Series events.
Information about Sunoco products and distributors is available at the www.racegas.com website and on Face­book.
"The Sunoco partnership has truly been one of our most valued connections and a quarter of a century working together is really remarkable," commented IMCA Marketing Director Kevin Yoder. "It wouldn't have been possible without the hard work and personal relationships we've established and that is something we're very proud of."
Sunoco Race Fuels
Sunoco Race Fuels is a division of Sunoco LP, a master limited partnership that operates 1,355 convenience stores and distributes fuel to 7,825 conveniences stores across 30 states. Sunoco is the Official Fuel of NASCAR, IHRA, IndyCar, NHRA, MotoAmerica and IMCA. Their 18 racing fuel blends are sold to racers around the world. Sunoco partners with over 60 racing organizations and sells fuel at over 500 tracks. SUN's general partner is a wholly owned subsidiary of Energy Transfer Equity, L.P. (NYSE: ETE).