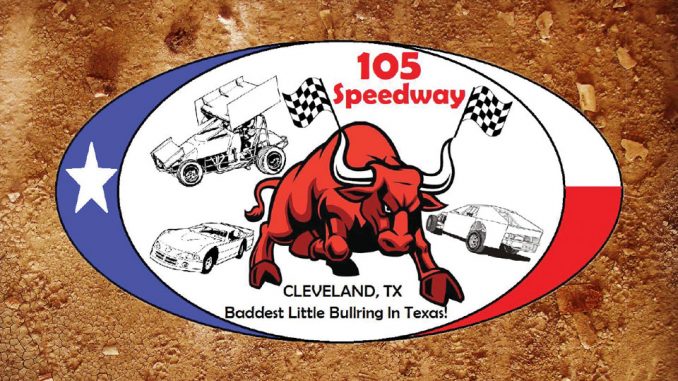 CLEVELAND, Texas – The new promoter at 105 Speedway has already been around the track a time or two.
Randy Waller takes charge this season of the ¼-mile red clay oval, where IMCA Modifieds will be a Saturday night fixture. Waller's Southern United Sprints also makes Cleveland a regular stopping spot over the course of 2018.
The track is now owned by Jerry Brown.
"We want to bring stability to the numbers in the pits and the grandstand," said Waller, the long-time promoter at Gator Motorplex in Willis, which closed last year because of urban sprawl. "Our main goal is to make sure drivers in all divisions are treated fairly."
Modified drivers vocalized their support for Waller and the IMCA sanction during a meeting earlier this month.
"I've been involved with the IMCA Modified division and the Southern United Sprints for a long time and that's something I wanted to continue doing," he said. "I talked to Mr. Brown and a lot of the IMCA drivers. Once you become part of this industry, you don't want to get out of it."
Modifieds will be part of IMCA's Razor Chassis South Central Region. Opening night at The Baddest Little Bullring in Texas is March 3 with season championship night set for Sept. 29.
Fifteen series dates for the IMCA RaceSaver Sprint Cars are also scheduled at 105 Speedway from March 10 to Sept. 29. The series travels to Golden Triangle Raceway Park in Beaumont for the second half of the Kent Lewis Classic over Memorial Day Weekend.
"I know a number of new cars are being built so I'm expecting higher car counts in both the Modified and Sprint Car divisions," Waller said. "We are looking forward to a successful season."
IMCA sanctioned the Modified division last year at 105, then known as Bronco Motor Speedway.