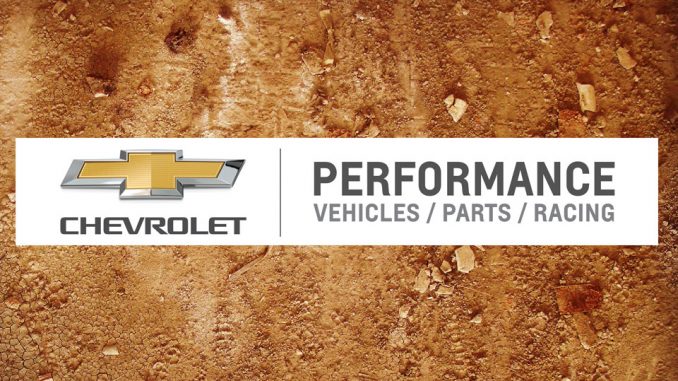 VINTON, Iowa – Chevrolet Performance continues a generous cash bonus program this season, rewards eligible IMCA drivers in four divisions as well as the sanctioned tracks they com­pete at.
IMCA Modified, IMCA Sunoco Hobby Stock, Karl Chevrolet Northern SportMod and IMCA Southern SportMod drivers winning track championships while competing exclusively with 602 or 604 crate engines will receive a $250 bonus.
Tracks that sanction any combination of those divisions while displaying Chevrolet Performance banners become eligible for cash bo­nuses of their own.
"IMCA has been an important partner with Chevrolet Performance for over a dozen years now and we hope to continue the relationship for many years to come," said Chevrolet Performance Special Programs Manger Bill Martens.
"Our philosophy has been to provide durable, economical racing engines for grassroots racing, with the ultimate goal of keeping current racers in the sport as well as to encourage new racers to join in the competition," he continued. "Our bonus program rewards drivers directly for their success at their local track when using the iconic small-block Chevrolet V-8, a mainstay of stock car racing for over 60 years. It's a winning combination that we plan to maintain and grow into the indefinite future!"
One hundred and forty-six track championship-winning IMCA drivers earned shares of $36,500 in bonuses paid last year; Chevrolet Performance bonuses of almost $240,000 have been paid since the crate engine bonus program began with Northern SportMod cash awards in 2005.
That program expanded to include Modified, Hobby Stock and Southern SportMod divisions, then began paying track championship bonuses in 2010.
"This is a very lucrative program and one that helps shape the direction of each division it targets," stated IMCA Marketing Director Kevin Yoder. "This year, with the implementation of the Chevrolet bowtie logo identifying our crate engine competitors, it just solidifies the relationship between the Chevrolet brand and the drivers competing with that option.
"We are extremely proud to partner with Chevrolet Performance and a number of their best dealers in the country," he concluded.
The 2018 season is the second in the current three-year pact with Chevrolet Performance. Driver bonuses will be paid after point standings become official while track bonus checks will be mailed through­out the season.
Information about the Chevrolet Performance bonus program is available from Yoder at the IMCA home office, 319 472-2201.