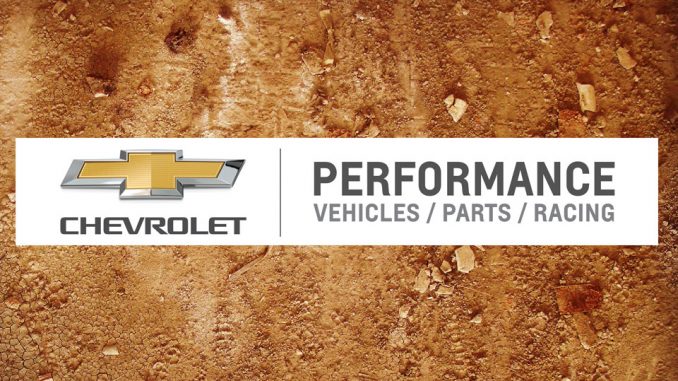 GRAND BLANC, Mich. – Chevrolet Performance has paid $36,500 in bonuses to IMCA drivers who won track championships while competing exclusively with crate engines this season.
One hundred and forty-six drivers in the IMCA Modified, IMCA Sunoco Hobby Stock, Karl Chevrolet Northern SportMod and Scoggin-Dickey Parts Center Southern SportMod divisions received $250 checks, mailed this month from the IMCA home office.
This was the first season in the current three-year bonus agreement with Chevrolet Performance, which has now awarded nearly $240,000 to eligible drivers over the course of the program.
"This has been a great program for our racers for well over a decade and Chevrolet has awarded hundreds of thousands of dollars to IMCA drivers during that time," IMCA Marketing Director Kevin Yoder noted. "Track champions were paid $250 and it is a bonus that will remain in place again in 2018."
The 75 crate-powered Modified drivers winning track titles and $18,750 in bonuses were:
Drew Armstrong, Chaz Baca, Eric Barnes, Steven Bowers Jr., Randy Brown, John Burrow Jr., John Campos, Cayden Carter, Justin Crockett, Eric Dailey, Todd Dart, Nick Deal, Casey Delp, Jake Donnelly, Don Earven, Chase Ellingson, Justin Elmer, Grey Ferrando, Shawn Fletcher, Neal Flowers, Jeremy Frenier, Ty­ler Frye, Joey Galloway, Bryce Garnhart and Matt Guillaume;
Travis Hagen, Tyler Hall, Chase Hansen, Clint Hatlestad, Hardy Henderson, Shane Hiatt, Matthew Hicks, Jared Hoefelman, Jeff Hoegh, Scott Hogan, Mat Hollerich, Wyatt Howard, Mike Jergens, Kody John­son, Wayne Johnson, Jeremy Keller, Shane Kelley, Eddie Kirchoff, Dennis LaVeine, Tyler Limoges, Clint Luellen, Kayden Menasco, Bob Moore, Adam Morris and Mitch Morris;
And Brian Mullen, Mark Norris, Lucas Rodin, Kyle Rohleder, Johnny Saathoff, Cory Sample, Jason Schierkolk, Jason Schneiders, Jason Schueller, Clay Sellard, Greg Sharpe, Dylan Sherfick, Dave Shipley, Brett Simala, T.J. Smith, Aaron Spangler, Jay Steffens, Sean Stewart, Regan Tafoya, Eric Tomlinson, Nick Trenchard, A.J. Ward, Jason Wolla, Billy Wormsbecker and Chris Zogg.
Thirty Hobby Stock drivers earning $7,500 in bonuses included:
Shannon Anderson, Steve Beckedahl, Brady Bencken, Andrew Bertsch, Tim Church, Craig Clift, Eric Cross, John Davis, Jacob Dobias, Tony Fetterman, Jason Fusselman, Adam Goff, Dustin Graham, Tyler Hinrichs, and Chanse Hollatz;
And Benji Irvine, Mike Kennedy, Zach Lutz, Brandon Nielsen, Cody Nielsen, Cory Probst, Jim Robin­son, Jamie Schirm, Reagan Sellard, Daniel Smith, Gerald Spalding Jr., Rodney Sparks, Jeff Ware, Luke Wassom and Brady Weinman.
Forty-one Northern and Southern SportMod drivers earning track championships and shares of $10,250 in bonuses were:
Jordan Barkholtz, Austen Becerra, Lance Borgman, Todd Boulware, James Dupre, Jason Emmot, Vince Engebregtsen, Colby Fett, Junior Flores, Gerry Glenn, Scott Gray, Steve Gray, Travis Hansen and Dale Irby;
Chad Kohle, Randy Lemieux Jr., Jesse Levin, Buddy McHargue, Tyler Mecl, Brian Morris, Ryan Moser, Danny Myrvold, Jason Nation, Cody Olsen, Kyle Olson, Tony Olson, Travis Peterson and Clint Reichenbach;
And Robby Rosselli, Trent Roth, Chase Rudolf, Fred Ryland, Phillip Shelby, David Siercks, Dalton Simonsen, Doug Smith, Isaac Sondrol, Tyler Soppe, Austin Svoboda, Colten Van Hierden and Jaylen Wetten­gel.